If you're looking to add a little style and functionality to your garden, hardscape ideas can help. Designing and building any outdoor living area can be a long and tedious process, especially when it involves refreshing the hardscape.
But don't let this discourage you; with the right design inspiration, patience, and hard work, you can put together a stunning DIY hardscape that looks great and performs even better.
If you are a homeowner, you will find that a do-it-yourself hardscape will be much more affordable than hiring a contractor to build it for you. Doing your hardscaping yourself is a great way to get exactly what you want because you can make it as simple or elaborate as you wish!
Here are some DIY hardscape ideas for effective landscape beautification.
 DIY Hardscape for the Yard
It is possible to unleash your DIY creativity when hardscaping many parts of your landscape, including the patio dining setup, edging, planters, fireplace, pathways, and staircases. Hardscapes certainly don't need to be boring and done properly; they can be beautiful and long-lasting.
A well-installed hardscape can last many lifetimes, depending on the materials used.
Keep these guidelines in mind whenever considering a DIY hardscape project: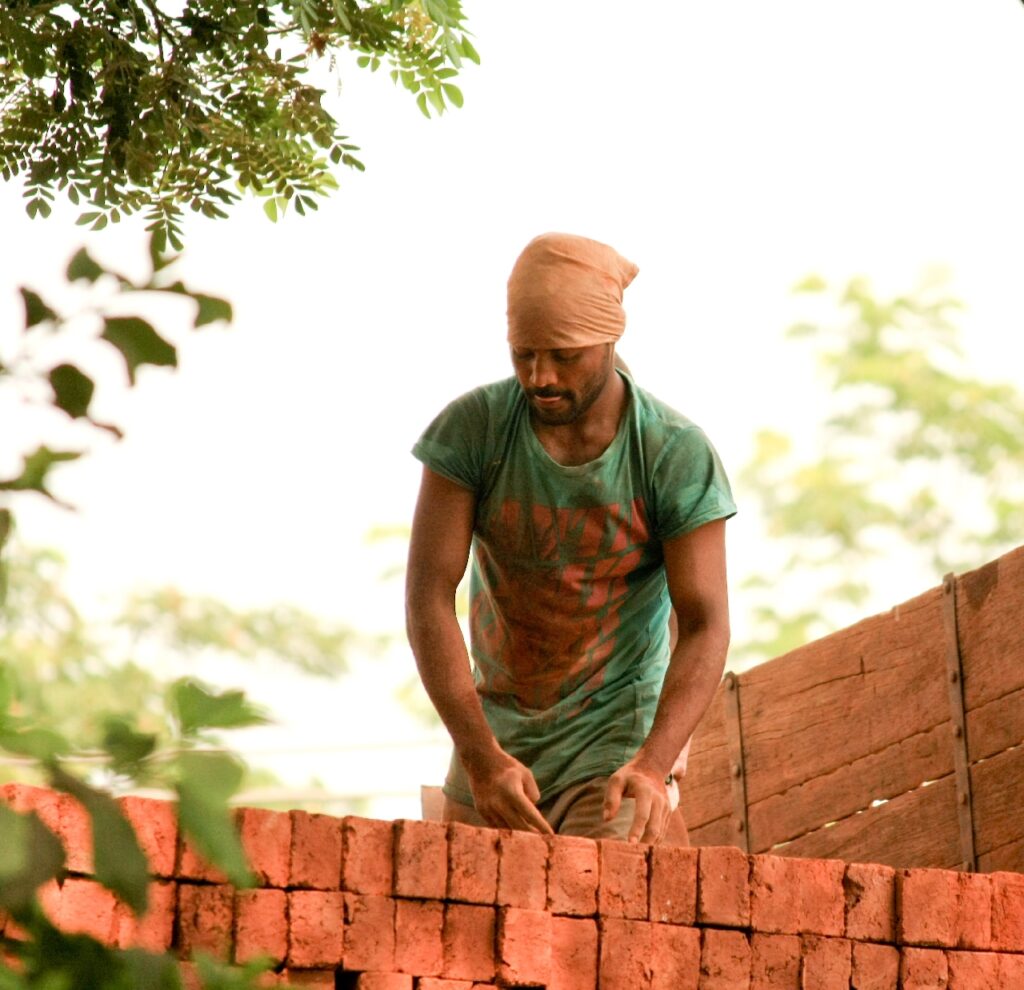 Consider your budget – you don't want to get halfway through your project only to realize that you don't have the funds to finish.
Always assume that it will take longer, cost more and be more difficult than what you anticipate. It is human nature to optimistically view projects going smoothly, and we tend to quickly think through aspects that end up taking days or weeks. Even as a long-time contractor, I still find myself underestimating time and materials.
Take a good hard look at your skillset and mindset – some people are detailed and specific while others are more rough and quick. Make sure that your project suits your skill and commitment. Or find some friends with the skills needed to help out.
When contemplating laying a flat masonry surface, realize that laying the stone is the easy part. Prepping the base is the majority of the work, and the quality of your base prep will determine the quality of your finished product.
Don't be afraid to hire some help. Getting help with some of the heavy labor can make for a higher quality project, because it allows you to pay more attention to the details of the project rather than how exhausted you are. Hiring a couple of laborers will still save you big bucks over hiring a contractor.
On a similar note, take some time checking out your local tool rental yard to see if spending a few hundred dollars on equipment might save you days of work and sore muscles.
Stylish Outdoor Steps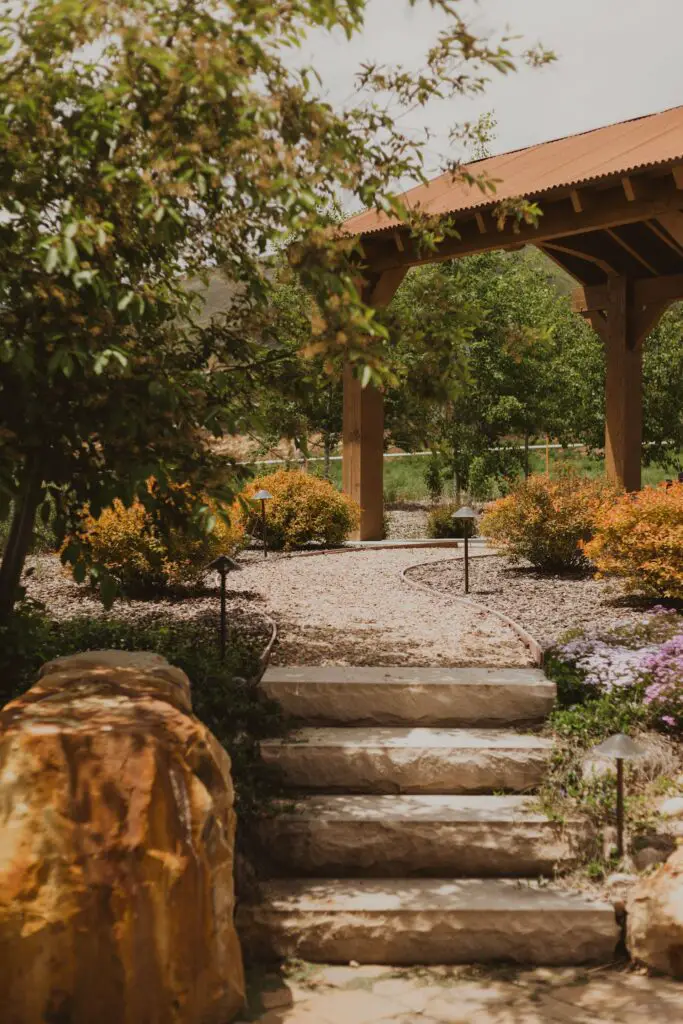 When considering hardscape design, you must always consider the elements that guide people into and out of spaces. A shining example of that is the staircase.
 Outdoor steps can be created using pre-cut stone slabs, concrete, flat-placed landscape boulders, wooden timbers, dimensional lumber, or almost any other materials. The key to long-lasting steps is always a firm and solid base. Start at the bottom and work your way up to the top, keeping in mind that all of the steps should be the same height, or they will be uncomfortable to walk, and everything should be level.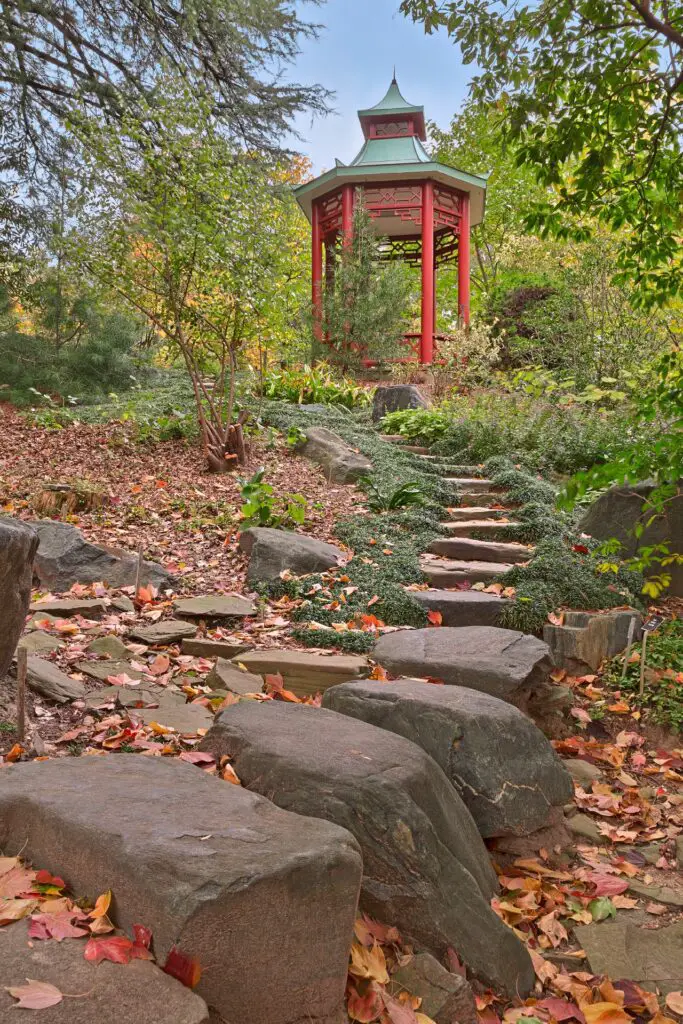 Your stairs can be as ornamental or rudimentary as your budget and skill set will allow.
Hardscape Classic: Backyard Alfresco Dining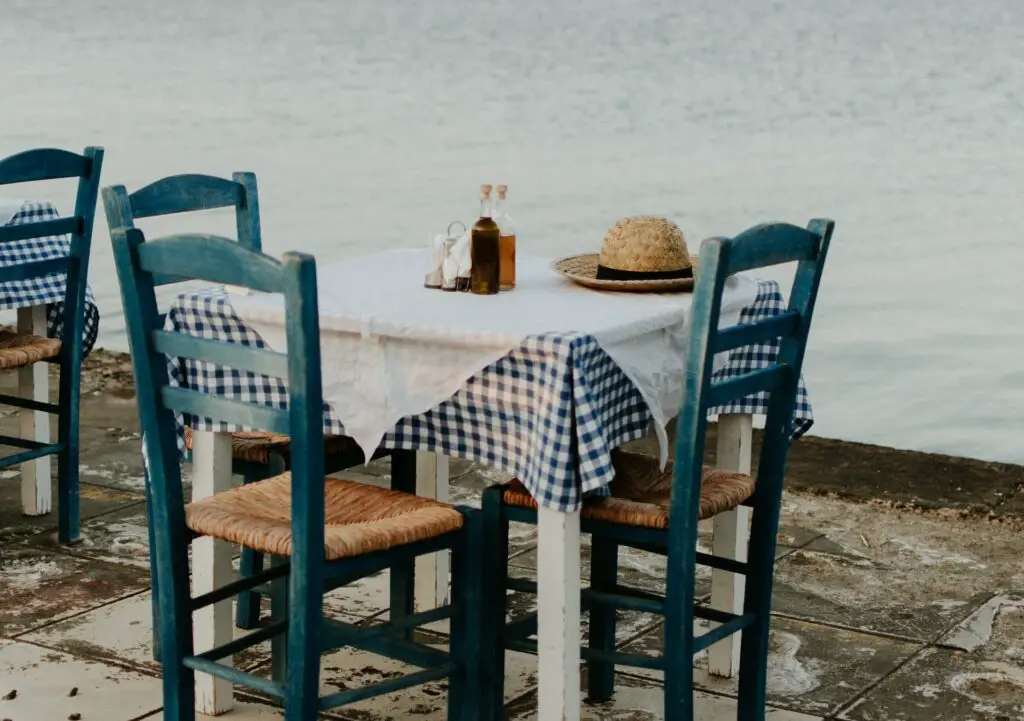 There are plenty of ways to create a beautiful backyard outdoor dining experience without hiring an expensive landscaper.
To have a comfortable eating area outside the home, you really only need a nice, flat, and stable surface. A nicely compacted gravel patio will do just fine, but a nice solid surface masonry patio will be the ultimate long-lasting hardscape dining area.
Of course, building a wooden deck is also a very popular DIY option for dining outdoors.
Whenever considering the installation of a patio or deck, realize that a nicely compacted patio of crushed gravel might take 1/8 of the time to install that it might take for a nice deck or masonry patio.
If you want your patio to feel like an extension of your living space—and not just some subtle patch of grass with a few chairs set out—you'll want to consider adding some crafty hardscaping.
 You can have a beautiful patio that defines a section of your land as an outdoor living room or dining room. And the outdoor dining area has always been about the furniture in backyard hardscape styling. Several ideas for finishing your DIY outdoor dining area include repainting or repurposing an old table and chairs or building some furniture out of harvested or salvaged wood.
Rustic Outdoor Design for the Yard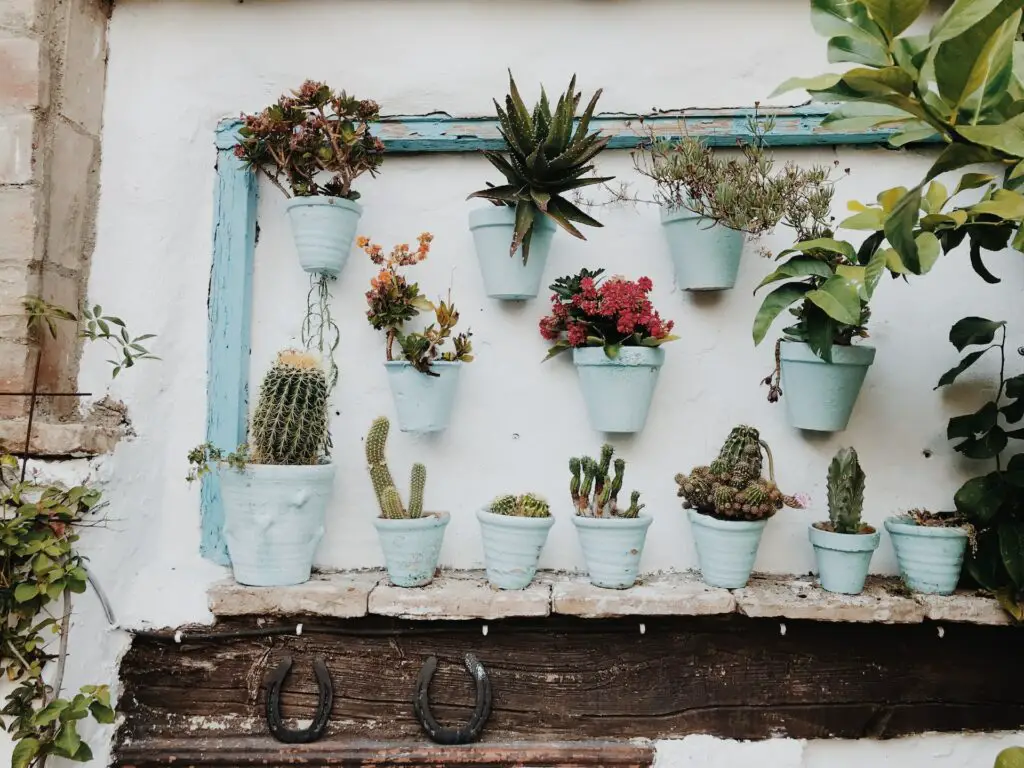 A rustic outdoor design can be the perfect way to make your yard more inviting and cozy. It's a straightforward yet powerful way to add a layer of nature to your home without going all-out on an elaborate landscaping project.
If you're looking for a simple way to add some rustic charm to your yard, here are some ideas:
Create a rustic pathway with stones and cobblestones.
Add some rustic fencing – Cedar fencing is a great choice for adding texture and color to your yard. It comes in many different shapes, sizes, and textures, so it's easy to find something that matches your needs. The wood has natural oils that help keep it looking good for years without maintenance!
Install wooden benches and planters that match the color of your home's exterior.
Beds of Rocks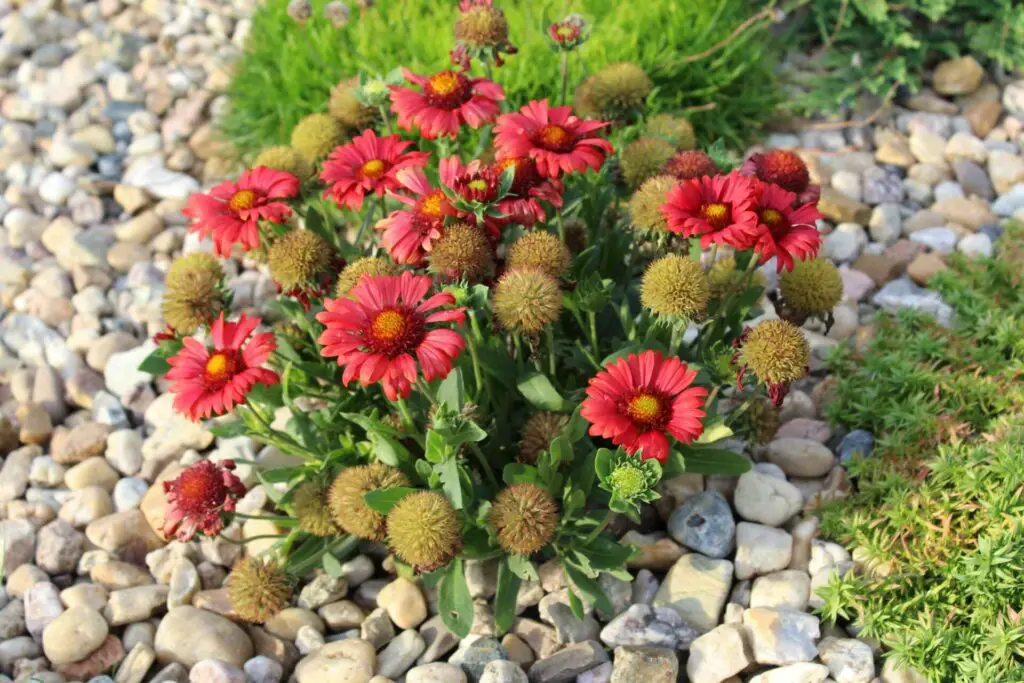 Rock beds are a great DIY hardscape idea! River rocks or any small rocks are a natural and durable material that you can use in many ways. 
It is easy to find, and it is also fairly inexpensive. You can use rocks for a wide variety of projects around your home, and they're one of the most beautiful ways to add texture and dimension to an outdoor space.
You might want to consider laying landscape fabric below the rocks to minimize weeding for the first few years.
Consider that while the rocks are relatively easy to lay and only need a little prep work, they are not great for walking on unless you use very small rocks in the two-inch range.
Beds of rock can be used as a mulch below plantings to control water flow through your yard, or you can use varying types and colors to create distinct patterns in your landscape design.
Borders of Rock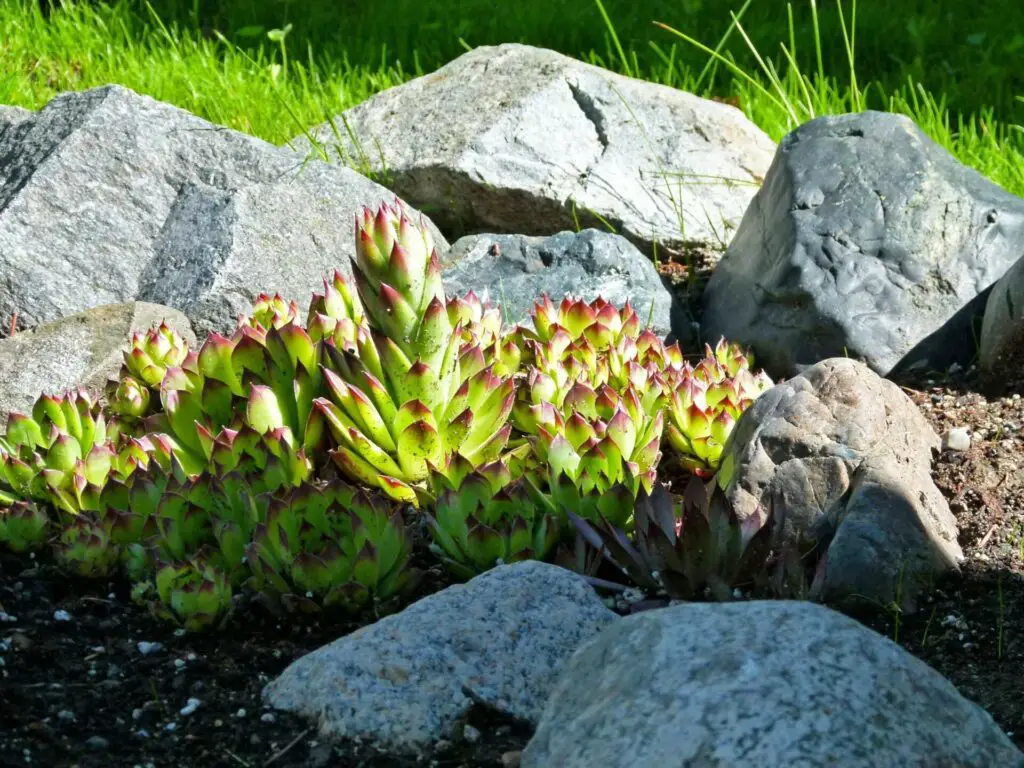 Rock of varying size, shape, and color can be used as bed and walkway or driveway edging.
These are very easy to install and can give you a pretty and long-lasting border wherever you need one.
Rock Walls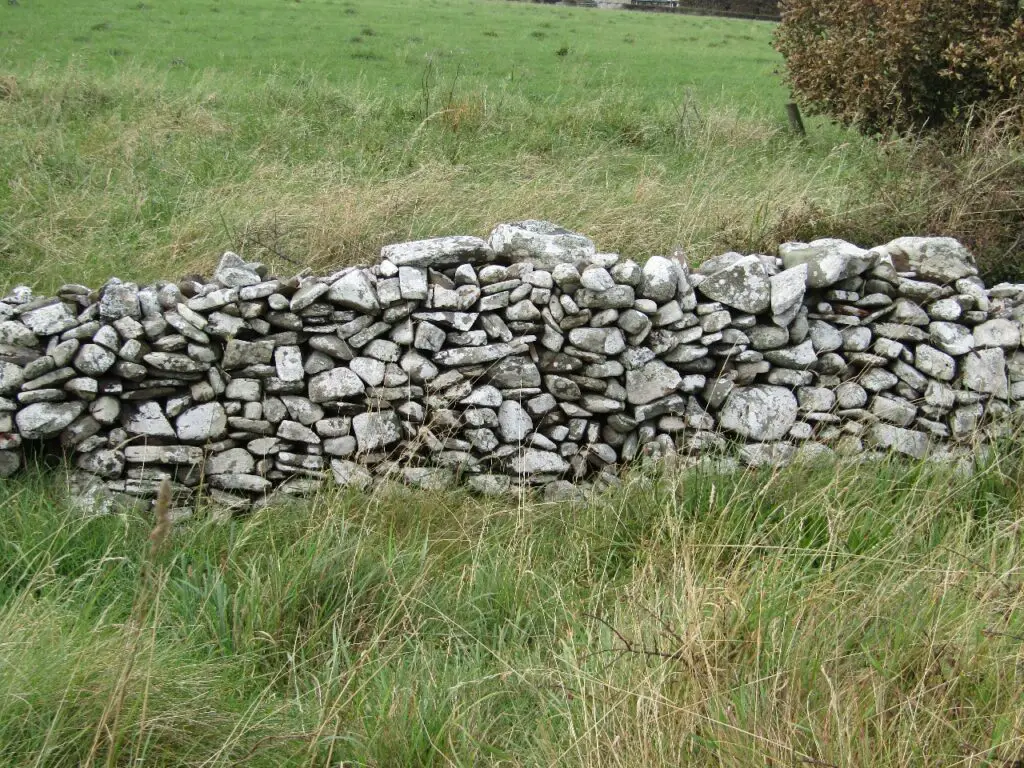 Rock walls can be created to be freestanding or up against the earth as a retaining wall. Always remember that larger rocks must always be used on the bottom, with the rocks decreasing in size as the wall gets taller.
Concrete Block Walls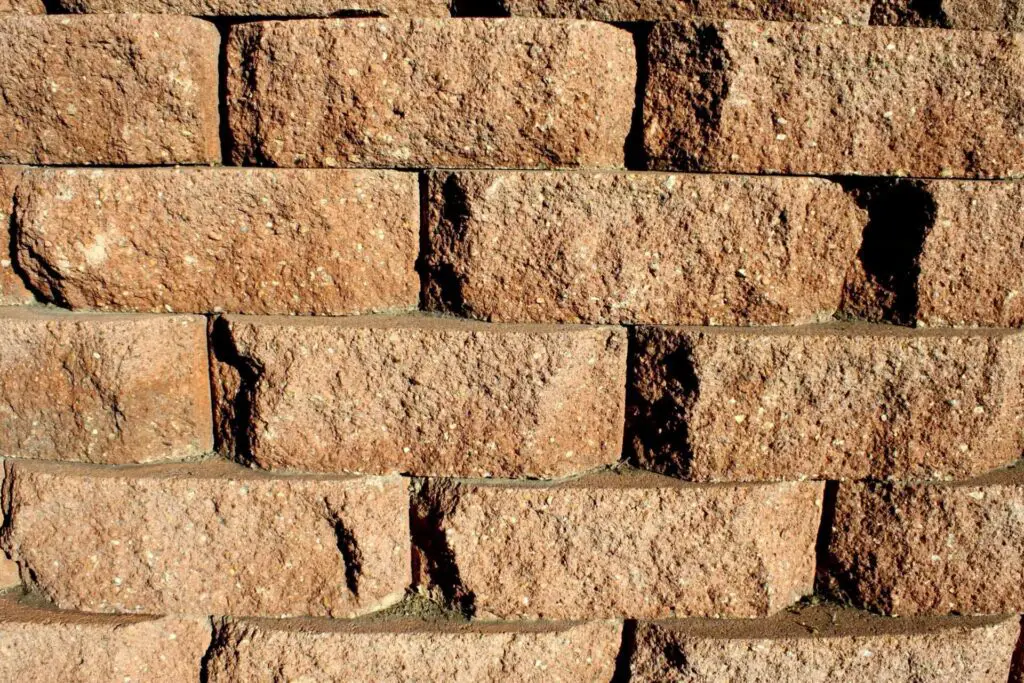 Whether decorative or just plain concrete, stacked concrete block walls are straightforward to install and very long-lasting.
Once again, the base prep is the most crucial part. If you can excavate the loose soil and compact a 12-inch base of crushed stone, you can create a concrete block wall.
Once your base is solid and perfectly level, the rest is easy, just like stacking Legos. Be sure to add drain tile and washed stone behind your wall to be sure that you are not trapping water behind the wall.
Almost all of the failed stacked block walls you have seen are due to improper drainage. Water is a powerful force.
Concrete blocks are a great way to create separation areas and seating also.  
DIY Trellis Panels for Support & Privacy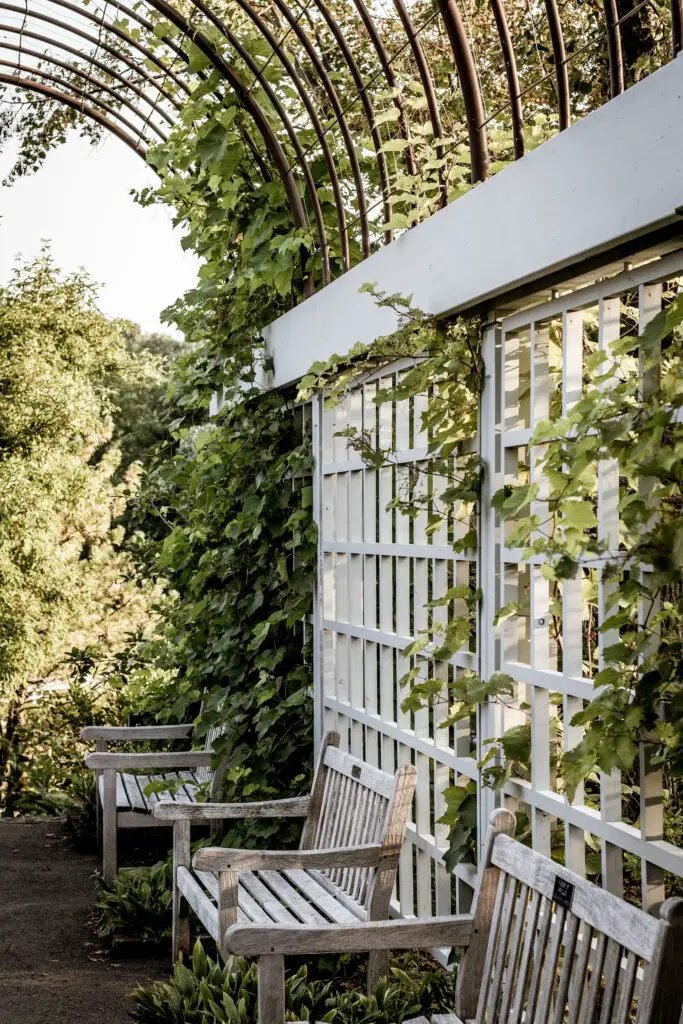 A trellis panel (or even just a single trellis!) can give a sense of dimension to your area while also beautifying it. So, f you're looking for ways to add privacy and support to your outdoor landscape, look no further than DIY trellis panels.
 The height of the trellis is a great way to give your garden some structure while still providing the privacy it needs. Trellis panels are also easy to install, meaning you can quickly create an attractive garden feature without needing professional help.
 Trellis panels are usually made of wood and can be found at any home improvement store. They have a lattice design and are perfect for plants that always need support, such as climbing vegetables. You can also DIY them to turn them into a color you like.
 Exterior Stone Pathway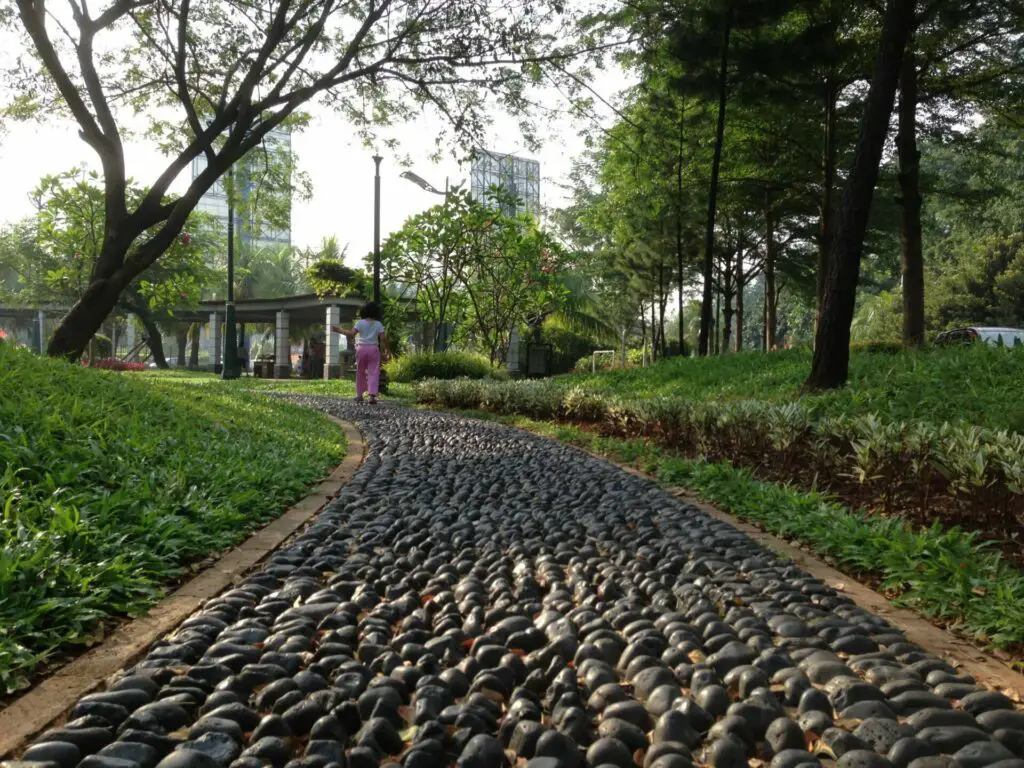 Mixing and matching colors, sizes, materials, and textures to an outdoor path is one way to build a very economical dry-laid pathway.
Collect whatever small and flat rock materials you can, and then use your creativity to install them in such a way as to create a beautiful pattern and a solid walking surface.
Salvage small rock, flagstone, slate, concrete blocks, and gravel can all be used to create an interesting walkway. 
A DIY stone pathway is an excellent way to add an elegant touch to the exterior of your home. If you can keep the walkway to only a few types of rock and install them in a uniform pattern, it will make it look more planned out and professional, but if unique and creative is your style, go ahead, live it up.
Brick or Concrete Edging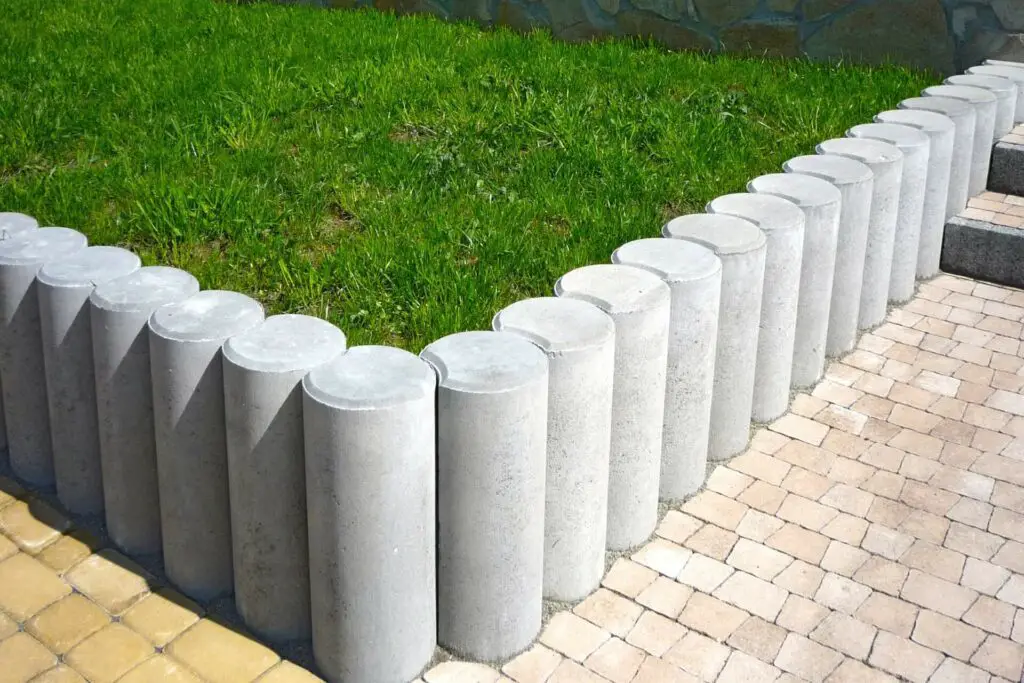 Edging is an essential part of creating a hardscape. It helps provide a clean, uniform look to your yard and also helps keep your landscaping in place, and prevents erosion.
 Edging is a significant part of your landscape. You could have plastic or metal pound in edging, you could choose a naturally cut bed edge, or you could create edges using poured concrete or clay or concrete bricks or blocks.
Once again, this can be as easy or complex as you would like to make it. You can rent elaborate concrete edge laying machines and create a beautifully flowing concrete curbing wherever you would like it, or you could collect a bunch of old brick and block and just cut them into the ground. 
Check out Craigslist, and you will find a good selection of people trying to get rid of old heavy things like rock, bricks, and blocks, so the material is readily available.
Whatever you choose, edging provides an important function and creates structure in your landscape design.
 Fencing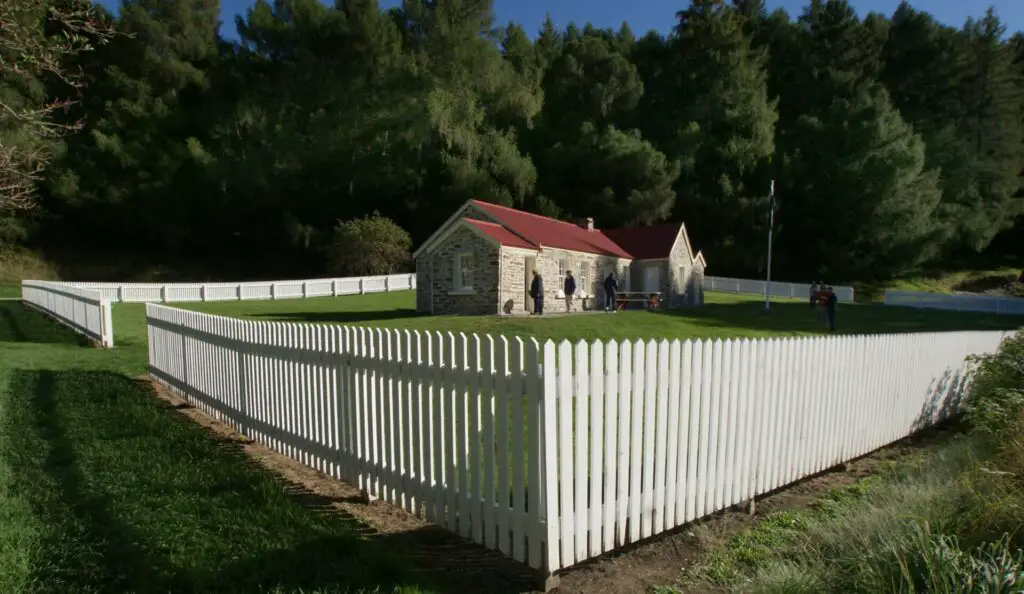 Fencing can be used to decorate, delineate, or keep things in or out of areas.
Fencing can be beautiful or functional, or both.
There are many fence varieties, and once again, this project can be whatever you choose to make of it.
Some of the most simple fences are made from stacked or intertwined branches or split rails; others are built out of flat wooden planks or delicate and decoratively carved pickets.
You can create a steel fence with sturdy posts and rails or buy and install a chain link fence with barbed wire on top for the ultimate security statement. Again, your project, do it your way.
DIY Yard Pots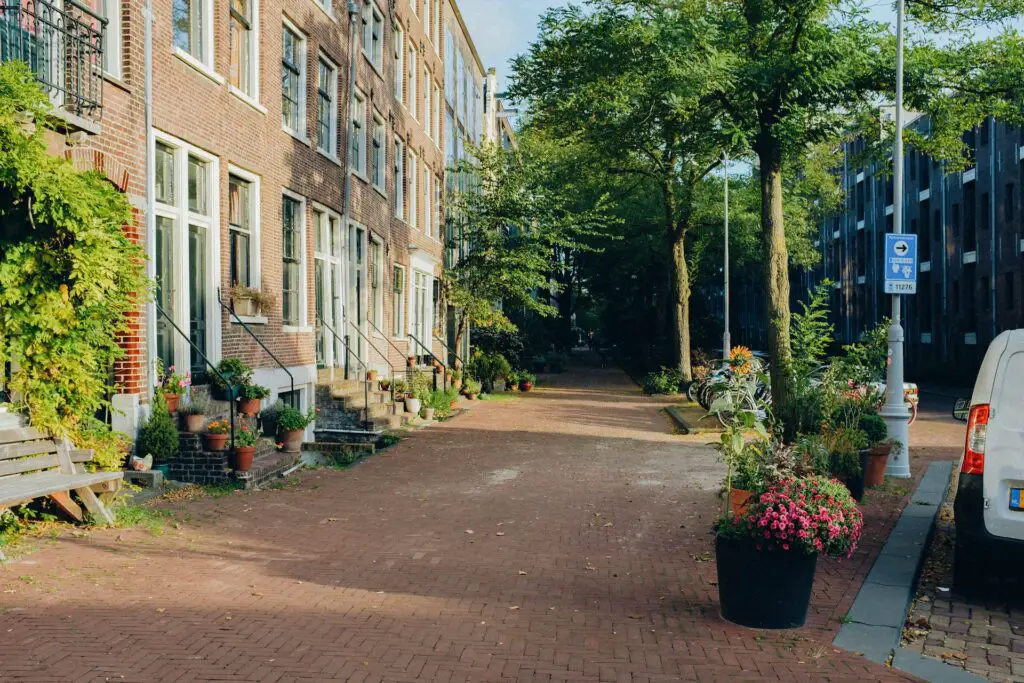 This one is an outstanding idea for those gardeners who only have a little space but want to grow their plants. Vegetables, herbs, and flowers in pots do not have to be absent from a hardscape structure in your landscape.
A stylish DIY plant container for your yard is a simple do-it-yourself task. You can go and buy pots or planters and place them in an aesthetically pleasing way, or you can repurpose any container for your plants.
Fireplace for the Outdoor Hardscape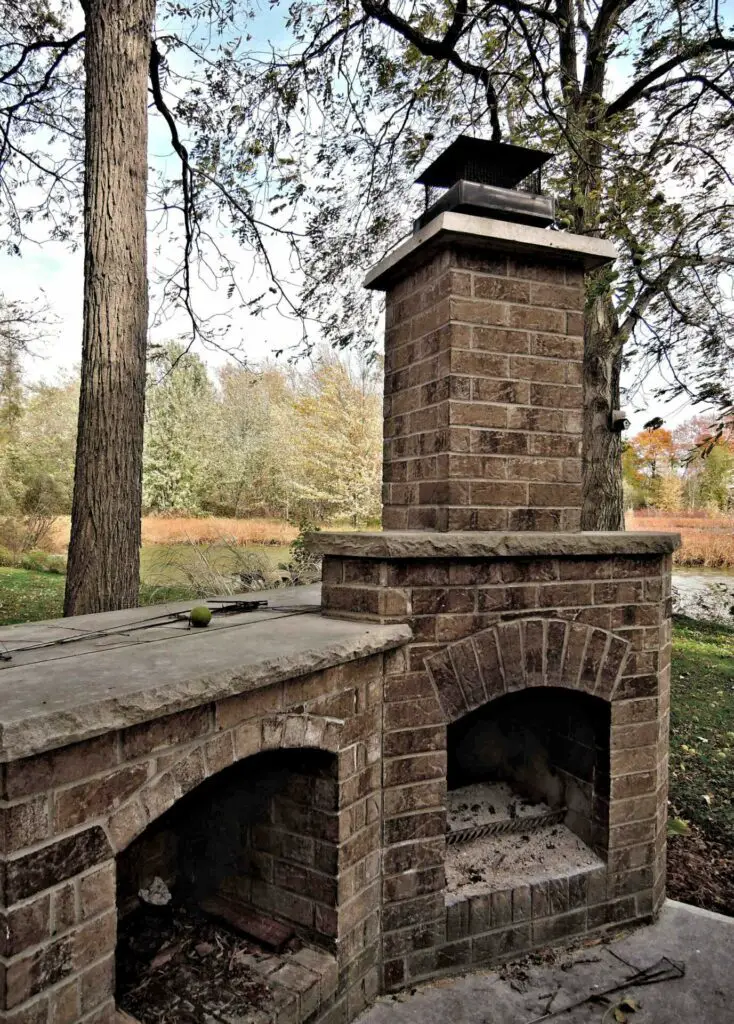 Who doesn't like a warm, cozy fire on a cool evening?
s long as you create a fireproof and safe situation, you can have a fireplace or fire area at your home.
Keep in mind that some areas restict burning or open fires of any kind, so check your local regulations and plan your build accordingly.
A fire pit is usually more of an open or grated area for a fire, either in some sort of metal or masonry structure or can just be a pit in the ground lined with rock or brick.
 A fireplace is typically more of an upright structure with a firebox and chimney.
Either of these can be a DIY project, with store-bought fire pits or complete masonry block fireplace kits. Either way, choose your project based on what you think you can complete, and remember that fire can be very dangerous. Make sure that you are protecting nearby structures, plants, etc., from the flames.
Keep in mind that what works on a calm night will be very different if the wind picks up. It doesn't take long for a small fire to become deadly, so always have water or fire extinguishers handy.
You can use your fireplace as a focal point or anchor for other features like benches or stone walls.
 A genuinely good outdoor fireplace offers your yard the sensation of a comfortable retreat. Hardscapes like this elevate the look of your living space by establishing outside zones for leisure and recreational activities.
 The opportunity to use the outdoor fireplace in your property for social events well into the fall nights is a pleasant part of including it in your DIY outdoor hardscape plan.
Conclusion
By doing your hardscape project yourself, you will have the opportunity to create exactly what you want, at your budget, at your pace and you will have a great sense of satisfaction once it is done and you get the chance to stand back and admire your work.
REFERENCES
https://ecommons.cornell.edu/bitstream/handle/1813/56116/cedarwood-oil-MRP-NYSIPM.pdf
https://extension.umn.edu/planting-and-growing-guides/trellises-and-cages
https://www.sciencedirect.com/science/article/pii/B9780128190029000122