So you've bought your wood-burning fire pit and are enjoying cozy evenings by the fire, but are you protecting your deck? Flying sparks, embers, or the heat from a metal fire pit itself can damage, melt, or even set your deck on fire if it's not heat resistant. Hot charcoal can be up to 1,200 degrees Fahrenheit, so if your fire pit bowl is stationed on the deck or close to it, you can expect severe damage in the long term. Fire pit mats or protective padding is a cheap way to protect your deck and an extra step to make your household safer. Today, we're giving you our list of Top 7 Best Fire Pit Mats in 2021 to protect your deck and backyard from damage.
When Do I Need a Fire Pit Mat?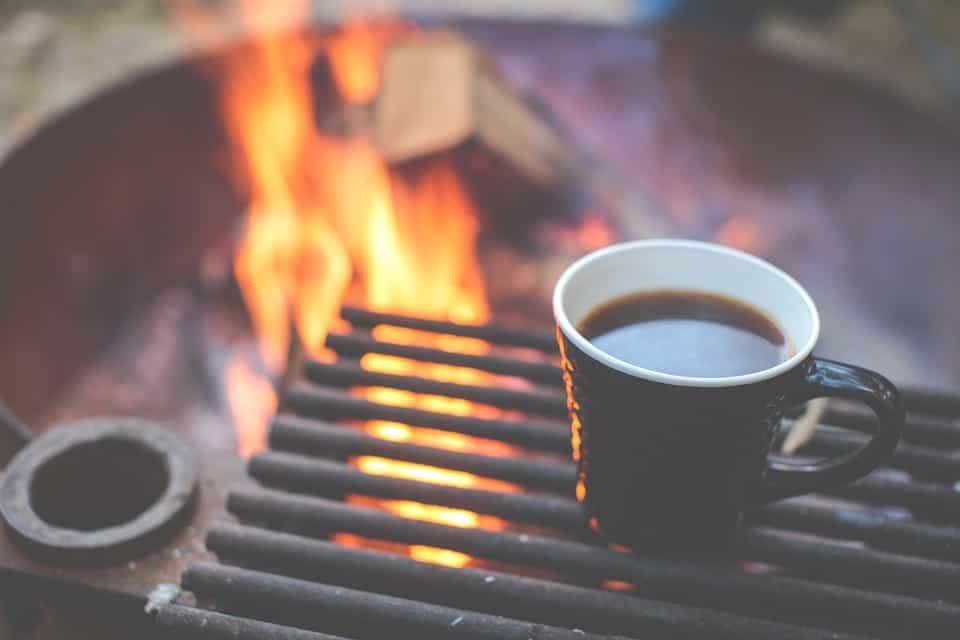 If you're placing your wood-burning fire pit on a combustible (vinyl, wood, PVC, etc.) deck, you'll most likely need a fire pit mat underneath it. A short base fire pit or fire bowl that sits directly on the deck can get very hot and may melt, damage the finish, or burn your deck. If you've positioned your fire pit on the grass, a fire pit mat can be a great way to protect it from burns and having scorched grass patches in the backyard. 
If you have a propane gas fire pit that sits quite low on the deck, you might also need protective padding underneath it. Gas fire pits don't create as much heat as wood fire pits, but if they sit low enough on the deck, they might damage it. If you want to keep your deck in pristine condition, think about getting a heat-proof fire mat for your gas fire pit too.
Fire Pit Mats and Pads Materials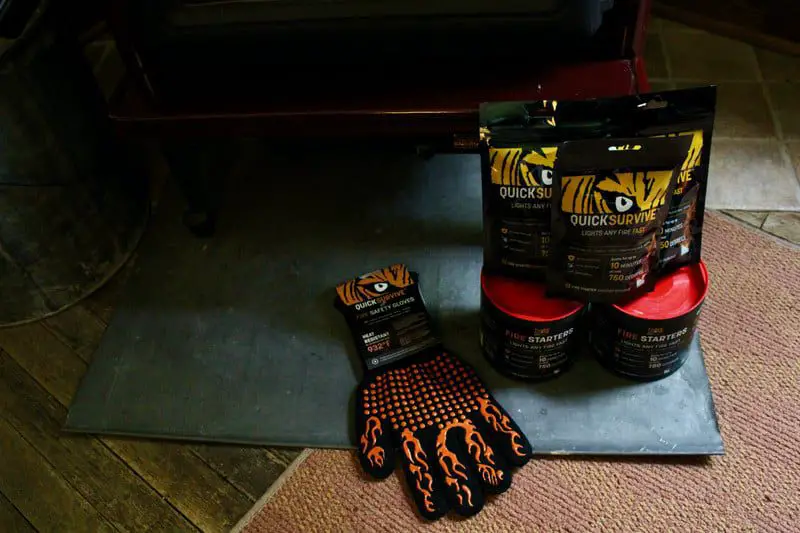 Most of the fire pit mats are made from fiberglass or fire-retardant film. They are good enough to protect the underneath surface from flying embers, ashes, and heat from the pit itself if it does not directly sit on the mat. The majority of these mats will warn that there should be at least 6 to 10 inches of space between the mat and the fire pit bowl.
If your fire bowl is not standing on any legs and directly sits on the ground, you should look into firmer pads made of volcanic rock fiber or a thicker metal heat-resistant shield.
Best Fire Pit Mat Reviews
Fireproof Pros 36″ Fire Pit Mat
US-based FireProof Pros released a series of next generation fire pit mats for under your firepit. Unlike other fire pit pads, this flame retardant heat shield is over 6mm thick with a vast mix of materials to give more heat protection for your grass, patio, concrete, wood deck, and other areas. 
This is a true 3-layered fire pit mat, which can block heat transfer from fallen embers for up to two minutes, where this is not possible with the thinner mats or lesser quality materials.
The top layer is a heat reflective and blocking aluminum and fiberglass/silica mix that has been made more peel resistant so your mat will last long.
The middle layer of this mat was designed for flame resistance and to slow heat transfer through that mat. 
The bottom layer is made of more non combustible and non-slip material so the mat does not slide when used.
The three layers are bound together with a fireproof Kevlar thread that is also treated with heat resistant coatings to help keep this mat together and lasting longer after many uses. This is not something you see with most other self proclaimed "protective mats."
It comes with a convenient weatherproof storage/carrying case that allows you to store this mat away or take it with you.
This fire pit mat is designed for fire pits with legs with at least 4″ of height between the metal bottom and the mat. So you will not want to use fire pits made completely of metal with a solid metal base of fire bowls or grills where the heat source is directly above the mat within the recommended 4 inches. 
With all these features, this is the highest quality fire pit mat on our list giving longer protection from intense heat, longer lasting for many uses, and higher heat blocking materials. 
Key features: 
Incredible quality
6mm thick
Fire resistant stitching
More peel resistant
Better ember protection
Weatherproof carrying case
US based customer service and support
Weaknesses:
The one downside would be the aluminized top which may not be as attractive as you'd like. 
Uterstyle Fire Pit Mat
Here we have a 36 x 36-inch fire pit mat from Uterstyle. This large fire pit mat is made from high-quality fiberglass that lasts a long time. The flexible and large mat can be used under any fire pit, bbq, or chiminea to protect from stains or heat as long the fire source is not sitting directly on the mat. 
This large fire pit mat can be used on any deck, patio, and grass. We would advise being cautious when using it on the grass. Thin fire pit mats may not be enough to protect the grass if your fire pit bowl is very close to the ground. You could fold the mat in half and double it as an extra precaution to keep the grass from getting burnt.
Considering the low price, the Uterstyle fire pit mat is the best budget fire pit mat on our list. It is very versatile, easy to fold and store, and doesn't cost a fortune. The only disadvantage we can think of is the plain white/cream color, which might not fit with everyone's backyard style or color scheme.
Key features:
Great price
Versatile
Easy to fold
Large coverage
Weaknesses: 
Fireside Outdoor Ground Ember Fire Mat
Fireside Outdoor is a well-established brand specializing in portable fire pits, protective mats, and fire covers to keep campers and nature safe from fire hazards. The Ground Ember Fire Mat is probably their best product in terms of quality and heat protection. 
The large 67 x 60-inches mat will protect from even furthest flying embers or grease splashes. It comes with a 1-year warranty and meets all USFS & BLM fire blanket regulations.  The mat is coated in food-grade silicone, making it easy to handle, won't cause itching, and won't transfer fibers if food is dropped on it. 
Ground Ember Fire Mat is designed to stay in place even in windy conditions. There are eight stainless steel edge grommets to keep it in place during high winds. Additionally, the reflective edges make it easy to see at night time.
This fire pit mat comes at a higher price compared to other mats, but high quality, versatility, and large size make it the best fire pit mat on our list.
Key features:
Great quality 
Very large
Versatile
Coated with food-grade silicone
Grommets to secure to surface
Reflective edges for night use
Weaknesses: 
Newtex Fire Pad Deck Protector 24-inch
This small fire pit mat is great if you want to be extra careful on your wood, PVC, or vinyl deck. The Newtex 24-inch fire pad will fit underneath most small to medium-sized fire pits. The Z-flex aluminized fabric technology can reflect up to 95% of radiant heat and stay cool to the touch. The multilayer of industrial-grade high-quality fibers used in this military-grade fire containment cover provides an impenetrable fire barrier to protect your deck or grass.
The company claims that this USA-made product is 3x better at keeping the temperature under 200 degrees Fahrenheit compared to the competition. 
Being made and tested in the USA, the mat comes at a higher price but is still affordable to anyone. If you want to take extra care of your deck, consider the Newtex fire pad as it is the best small fire mat on our list.
Key features:
Aluminized fabric to reflect heat
High quality
Made in the USA
Portable and easy to store
Weaknesses: 
WELLUCK 40 Inch X 40 Inch Ember Mat
Here we have a square fire pit mat from WELLUCK that is 40 x 40-inches in size and is perfect even for large fire pits or BBQs. 
You'll find that the middle of the mat has a reflective layer to reflect the majority of radiant heat. Additionally, this fire pit mat also uses dual-aluminized technology designed to protect from the heat of up to 1,800 degrees Fahrenheit.
The mat can be secured to the deck or ground using the stainless steel grommets in the corners. This will keep the mat in place during strong winds and protect people from tripping over the mat.
If the sand color doesn't bother you, then the WELLUCK Ember Mat is a great cheap pick for a large fire pit mat. It will cover a large area from sparks and embers and can be easily secured. Finally, the thin mat is easy to fold and store away when not in use.
Key features:
Dual aluminized material to reflect most heat
Very large
Cheap
Easy to fold and store
Grommets to secure to the surface
Weaknesses: 
ROLOWAY Fire Pit Mat
Here we have a 36-inch round mat from ROLOWAY, a company specializing in fire-resistant and safety products. The 3-layer heat-resistant mat is designed to withstand up to 2000 degrees Fahrenheit heat. 
The design of this mat consists of three important layers. The 1st layer of aluminized fiberglass reflects radiant heat (up to 95%).  The 2nd layer of thermal insulation cotton slows down the heat transfer and isolates it.  Finally, the 3rd layer of silicone-coated fiberglass adds extra protection to the surface underneath it.
Light and easy to fold, this mat is perfect for camping and storing. The aluminized front and silicone back are very easy to clean from grease or other food drippings. The mat is also waterproof and is not afraid of moisture.
The aluminized front does make it stand out and probably won't go with most deck or patio designs; however, the budget price cannot be overlooked if you want extra protection for your deck or grass.
Key features:
Cheap
High-quality three-layer design
Lightweight and portable
Easy to clean
Waterproof
Weaknesses: 
Aluminized front is too eye-catchy
Huttoly Fire Pit Mat 67 x 60 inches
Hate those little sparks and ember pieces that fly out of the fire pit and ruin your deck finish? Have really dry grass most of the year and want to be extra safe around the fire? Then check out Huttoly mat, one of the best large fire pit mats on our list.
The 67 x 60-inch deck protector is large enough to catch flying sparks even from larger fire pits or BBQ grills. 
The three layers consist of a fiberglass middle layer and thick silicone-coated outside layers. Compared to aluminized coatings that reflect the heat radiation, liquid silica gel doesn't reflect the heat or let it through and can withstand heat up to 1,800 degrees Fahrenheit.  This is enough when using most fire pits or grills as long as they stay 10-inches above the mat.
The Huttoly fire pit mat is great for camping and even everyday use since it is very easy to fold and unfold. If you like to stay by the fire at night, there are reflective strips and holes to fasten the mat to the ground for extra safety.
Key features:
Extra large
Sturdy 3 layer mat
Portable and great for camping
Grommets to fasten the mat to the surface
Reflective strips for night use
Weaknesses: 
Aluminized front is very eye-catchy
Northland Online Deck Defender & Grass Guard
If you have a wood-burning fire bowl pit that sits very low to the ground and is not elevated enough, almost none of the fire mats will be helpful. The extreme temperature from hot charcoal will burn through the mat and damage your deck or grass. Therefore, you need a heat shield like the Northland deck defender and grass guard.
This shield made in the USA by Northland Metal Industries is 100% fire-proof aluminum metal construction and comes with a 2-year warranty. The two-piece construction is designed to create air space between the layers for a better insulation effect. 
The sturdy and stable construction allows placing it on any patio, deck, or even uneven surfaces like grass or gravel. This 26 x 26-inch sized platform will fit most regular fire pits and requires them to stand no lower than 2-inches.  This is significant since most fire pit mats require at least 6 to 10-inches of space between the mat and fire bowl.
If you don't mind the heavier weight and are looking for a sturdy option, then the Northland Online Deck Defender & Grass Guard is a great fire pit shield for you. Long-lasting, sturdy construction, and a great warranty make up for the heavier price.
Key features:
100% fire-proof aluminum construction
Heavy duty
Long-lasting
Made in the USA
Weaknesses: 
Frequently Asked Questions
Do I Need a Fire Pit Mat on a Wood Deck?
Fire pit mats protect wood decks from radiant heat coming down the pit, shooting sparks, embers, grease, and food drippings. If you have a fire pit that can stand 20-inches or higher from the deck, you most likely don't need heat protection.
However, the mat also protects from flying sparks and embers that could leave small burn marks in just a few seconds. Finally, most fire pit mats are easier to clean than wood decks if any oil or food drips out of the pit.
Do I Need a Fire Pit Mat on Grass?
Not necessarily, but a fire pit mat will protect your grass from being damaged. Fire pits can easily scorch the grass if they have short legs, and you'll end up with a yellow patch of burnt grass in your backyard.
If your grass is constantly dry, then having a fire pit with no protection is a real fire hazard. A large fire mat covering as much area as possible would be best for dry grass to avoid sparks and flying embers igniting the grass.
What Size Fire Pit Mat Do I Need?
If you need a fire pit mat only for heat protection, then you can go for a smaller 24 – 26-inches mat to place directly under your fire pit. As long as they are the same size and not smaller than your actual fire pit, your deck underneath should be protected.
However, if you want extra safety from sparks, embers, or oil and food drippings, go for larger mats. The more area you cover, the safer your deck base or grass will be. Anything over 36-inches should do the trick.
Be aware that a fire pit mat is not a guarantee that you will not cause a fire.  Wind can carry hot embers a very long distance, so you must always keep your fire under control and pay attention to weather conditions that may prove hazardous.
Do I Need a Fire Pit Mat for a Chiminea Fire Pit?
Yes, even though chiminea fire pits create less heat than wood-burning fire pits, they still should have a protective heat-resistant mat if they stand very close to the grass or combustible deck. Remember, chiminea fire pits are much heavier and should be set on a very stable base.