If you love to walk or spend time in the fresh air, it is great to have a backyard landscape that suits your needs. This article will talk about the 10 best backyard landscaping ideas to get that old backyard of yours whipped into shape.  The backyard is the area of a house that the neighbors might not often see, so it may get neglected from time to time.  But, if done correctly, your backyard can be a favorite relaxation spot whether you are by yourself or with the entire family.
A well-designed and well-maintained backyard is a perfect place to spend your relaxation time. If you're planning to design your backyard landscape, you must define your choices first. Not everyone wants the same things from their backyard.  Some might want room to move; others might want seclusion and privacy.  First, consider how you will use your backyard, and then search online to find some ideas that look exciting and fun.  Once you have some ideas, you can begin to piece them together to plan out your landscape.
How To Plan Backyard Landscaping
One thing that most people skip is planning for their landscape design. The majority of people head to the nearest garden store and get some beautiful plants for their backyard landscaping. They bring the plants home and then try to figure out where they should go.  This approach will often lead to over-planted beds and plants in unsuitable conditions for optimal growth.  Before purchasing anything for your backyard landscape, you must consider a few things.
Know Your Backyard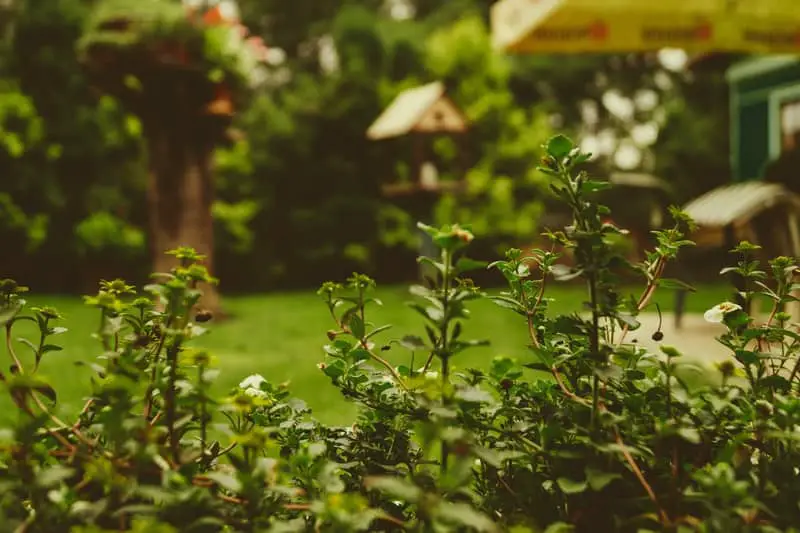 Before planning changes to your backyard landscape, it is good to know the current condition.  Spend some time in your yard.  First, consider the big stuff like, do you need a new patio or deck?  Do you need more lawn or more flower beds?  Do you need trees for shade, or should some trees be removed to let in the sunlight? 
You want to figure out the most significant changes first and then work your way down to the little stuff.  It makes no sense to buy plants to fill in some garden spots when you don't even have the big stuff figured out yet.  Make a small sketch on paper so that you can keep your thoughts straight.  A notepad and a tape measure are a great start.  Get what you have now, roughly sketched, and then make any significant changes you desire on paper to see how it will all fit.
Before you make any real decisions, take some time to get to know your location and your yard.
Here are some things that you will want to know:
What planting zone are you in?
How many hours of sunlight does each planting area get per day?
How dry or wet are the soils in each of these planting areas?
What is planted there now?
Is it an existing bed?
Is it lawn that will be converted to bed?
Are your underlying soils dark and soft, hard clay, gravel, and sand, etc.?
Are there drainage ways that run through the yard?
Are there areas that hold water when it rains?
Are there any electric, gas, water, telephone, or cable tv lines buried in any of these areas?
Figuring out the answers to these questions might seem tedious, but knowing this information will allow you to plan your landscape effectively, and it will help others provide advice.  If you find yourself at the local garden center with your sketch in hand and you know your soils and sunlight, a horticulturalist will be able to guide you to pick plants that will thrive in your specific conditions.
Decide on a Theme for Your Landscape Design
I don't mean that you need to pick an actual rigid theme to follow, but Here are some ideas if you do want a more formal theme.  When I say theme, I am more referring to you getting an overall idea about how each part of your yard related to the other parts and how they will all relate as a whole.  If you are not a designer, this will take some time out in the yard walking around and looking at the house and yard from all different angles.  It will take some time to envision your plan, but it is worth the time so that you don't end up with every corner of your yard being an unrelated piece that doesn't seem to go with the last piece.
You can design your backyard as luxurious or straightforward as you'd like, depending on your yard and your budget.  Having a theme does not mean that it must all be similar.  You can create areas that are much different from the others, but the landscape should have a logical and comfortable flow from one end to the other.  No matter which way you walk it, it should feel good.  You should feel like it all fits together as smaller pieces of the greater whole.   The cohesiveness of your chosen "theme" will make your landscape more appealing and more comfortable.
Plan for The Plants
Plants can be thought of as the glue that holds our landscapes together.  Through the use of colors, textures, heights, and styles, we are using plant material to ease us from one view to the next or to hide an area from us only to surprise us as we come around the corner.  We use the plants to soften the patio and tie the tall house down into the surrounding beds.  The plants can highlight specific areas and downplay others.
Do you have a favorite window to look out of?  Maybe you need a spectacular show of color outside that window.  Does your driveway look too vast and expansive? Perhaps you need to hide parts of it with shrubbery and soften the edges with groundcover.
When planning your plantings, it is essential to look ahead into the future.  You want to plan it out so that it looks good long-term.  If you don't consider the overall mature size of the plants you choose, you will end up with a terribly overcrowded landscape.  Blank space is our friend.  You need some contrast.  You don't want every square inch covered in plants that flow into each other.  You need empty spaces to create contrast and interest.
Backyard Landscape Designing Ideas
Backyard landscaping is much more fun if you do it yourself. However, if you don't feel capable enough to design it yourself, you can hire professionals for your landscape design. Here, we will be discussing some unique backyard landscape design ideas from which you can choose according to your choice. Implement these into your backyard, and enjoy.
Lighten Up Your Backyard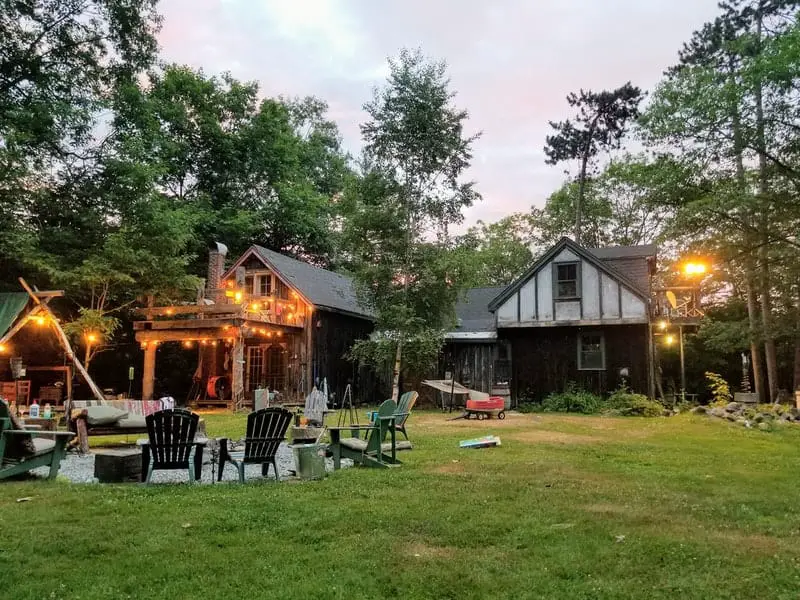 Back yard landscape lighting will always add more glory to your landscape design. Usually, landscape lighting is for three primary purposes; security, enhancing your landscape features, and focusing on the hardscapes.  Make your yard useable and welcoming at night by installing landscape lighting.
Even if you don't have a big budget for landscape work, you can add a do it yourself landscape lighting kit, and it will make a huge difference to how you see and use your landscape at night.
Maybe you want some hanging lantern path lights along a dark path, or an up light to highlight that giant oak tree, or perhaps a few downlights to provide that moonshine glow.
Ideas for a Renter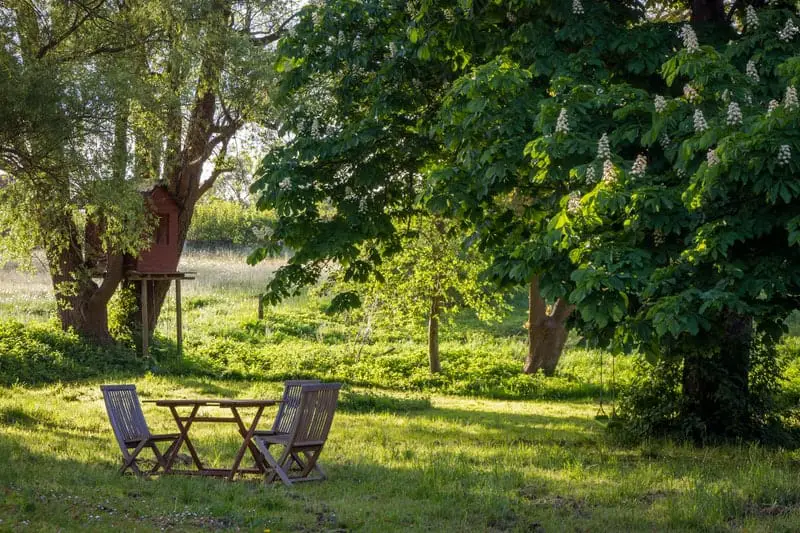 If you are renting a home and have some space in the backyard but wouldn't want to invest too much or wouldn't want to worry about the landlord getting angry, you can always enhance your yard with temporary, movable items.
Using decorative pots and planters, you can create a lush garden atmosphere without it being permanent.  By adding some landscape accent lights, you can light up a few key spots around your patio and easily take it down when you go.  You can upgrade to a portable fire pit and some new lawn furniture or a garden bench to give yourself an outdoor living area.
Vegetable Garden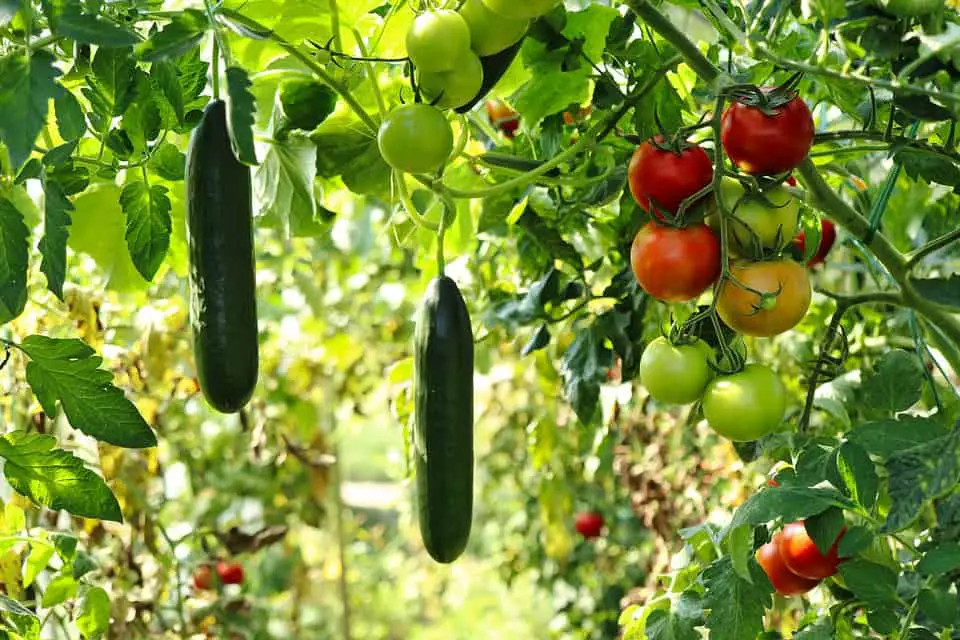 Adding a veggie garden doesn't need to be rectangular and industrial.  Find a few sunny spots at the edges of existing garden beds and plant them with tasty vegetables to change to look of your yard and provide some delicious food for the table.
Organic landscaping is very popular and good for our earth, so taking advantage of it can provide you with homegrown organic produce.  You can plant, tend and be absolutely sure that the vegetables you are feeding friends and family are completely safe and organic.  They seem to taste a little better when they are homegrown and fresh.
Add Some Color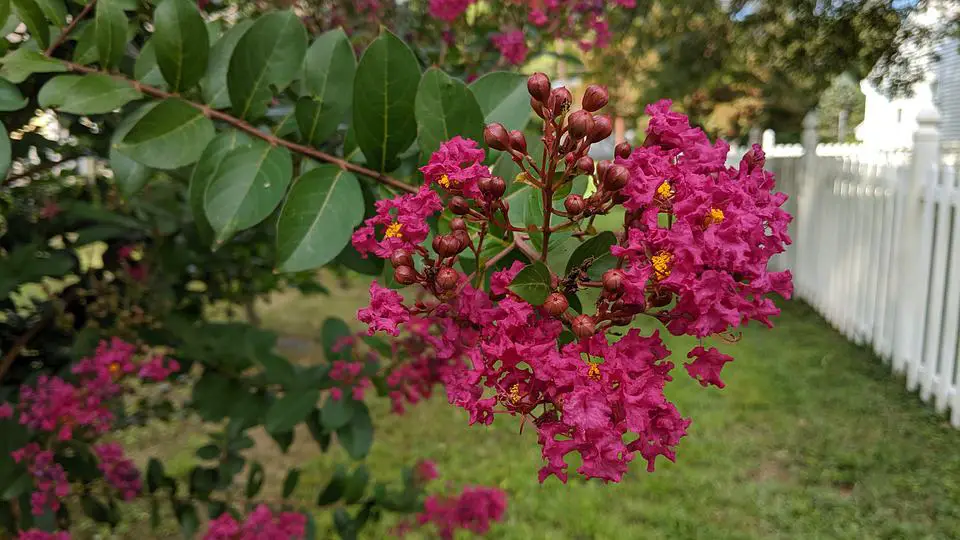 If you love to play with colors, then planting different flowers to your landscape design would be great for your backyard. You can choose to add some perennial flower beds with flowers that come back year after year, or you can plan some annual flower beds and fill them with new colors and textures every spring.
If you have an existing landscape and are a bit bored with it, but you don't want to spend a bunch of money, pull out some old overgrown shrubs or a patch of perennials that you are tired of and plant a little splash of color.  You don't need a lot of space or deep pockets to liven up your yard with flowers.
Using small splashes of annuals is one of my favorite ways to make my old yard a bit more exciting in spring.  It is so easy and carefree because it is a one-year commitment.  If you don't like it, you can pick something different next year.
If you have large expanses of groundcover, try planting a random assortment of one foot by one foot little splashes of annuals throughout the beds to break up the monotony.
Vertical Garden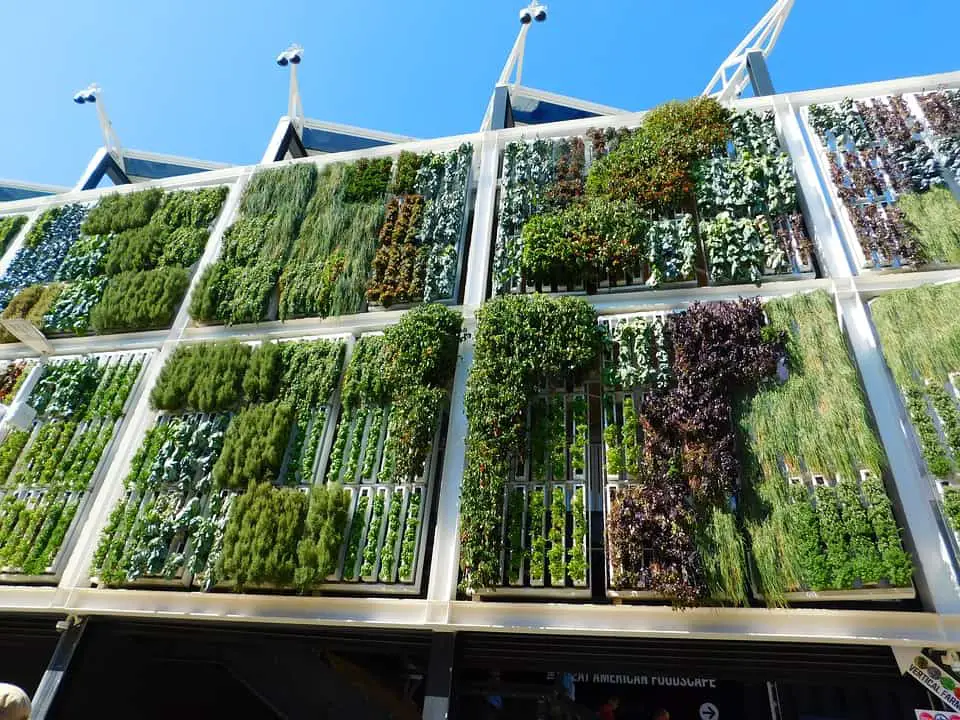 If you have a very tight tiny backyard, or even if your gardening is limited to a small porch area, you can certainly incorporate a vertical garden.  Vertical gardening is perfect for those who don't have enough space or budget but love to have beautiful gardens.
All you need to be is a bit creative. You can choose a specific wall in your backyard or space on your balcony.  Get creative.  If you plant hanging and flowing flowers, the understructure will be hidden in a short time, so you needn't be overly worried about how that part looks. 
You can buy little trellises; you can nail wire mesh to the wall, you can set a few posts to let vines climb, you can use ropes or strings connected to nails or screws, you can hang little pots from the wall or even screw planter boxes to a sheet of plywood leaning on the wall.  Heck, spend an hour or two on youtube looking up vertical gardening ideas, and you are sure to come away with an idea or two that would fit your budget and your skillset.
Build a Fire Pit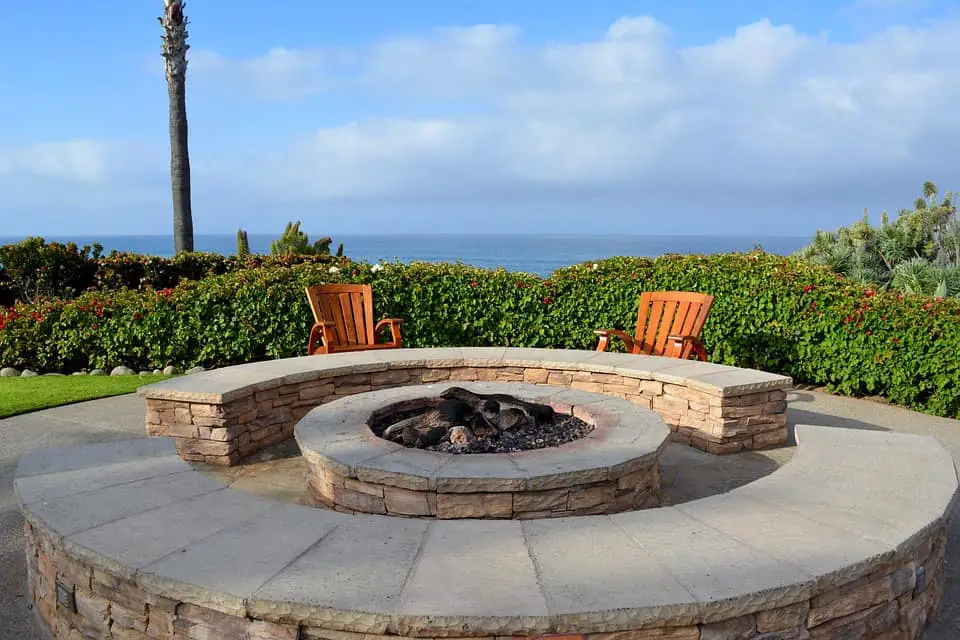 Spending your nights, especially the colder nights, in the backyard always feels soothing. A warm, glowing fire always attracts a crowd on a cool summer evening.  A fire pit might be the gathering place for the entire family.
You will want to ensure that your pit is far enough away from trees, grasses, and your house that you aren't concerned about starting anything on fire.  The last thing that you want to do is start the neighborhood on fire.  Clear off an area where you want the fire pit.  Be sure to remove any burnables and then create a ring.  The cheapest and most straightforward is often just a ring of boulders, large or small, to encircle your fire and keep the hot embers inside.  If you'd like to get a bit fancier, use concrete retaining wall blocks and build a ring or buy one of the pre-made fire pit rings made of concrete or stone.
Add a Play Area for Children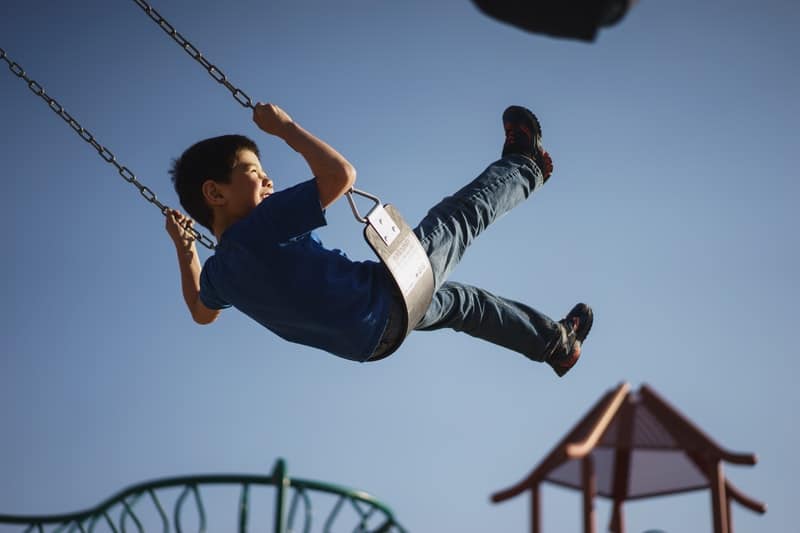 If you have children and want to provide them with a safe and healthy environment to enjoy, you can build a play area for them in your backyard landscape. You can place swings and different lawn playsets so your kids can play whenever they want. If your children usually go to the backyard in the evening or night, landscape lighting would be a fantastic idea to highlight their area.
Add a Pool or Pond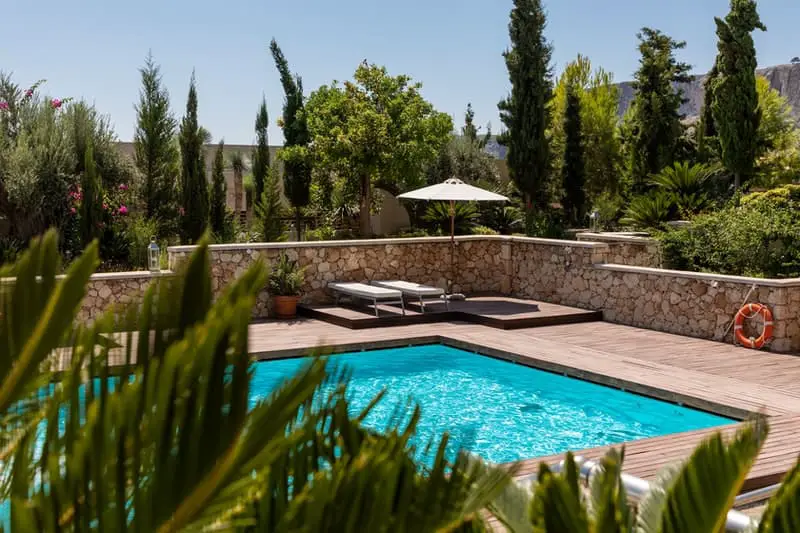 Water is always a great way to liven up the yard.  Depending on what you are looking for, a nice inground swimming pool or swimming pond might n=be the answer.  If those options seem a bit crazy and out of budget, then maybe a small koi pond or a fountain might be good.
Add a Patio or Deck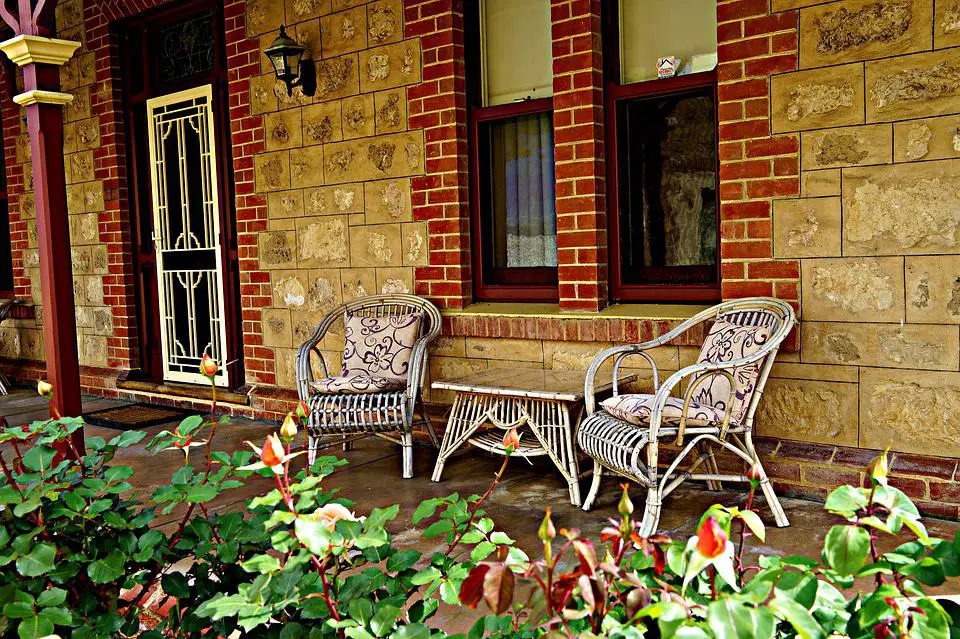 If you don't have a hard surface to relax on and to set some chairs, you might want to consider adding a patio or deck in the backyard.  Once again, these are typically a bit costly, but if you don't mind doing some of the work yourself, a dry-laid flagstone patio is the type of project most homeowners can tackle independently.  Maybe combine a few ideas.  Set a fire pit with some flagstone slabs around it as a patio, and then add a pretty pond next to it.
The Secret Garden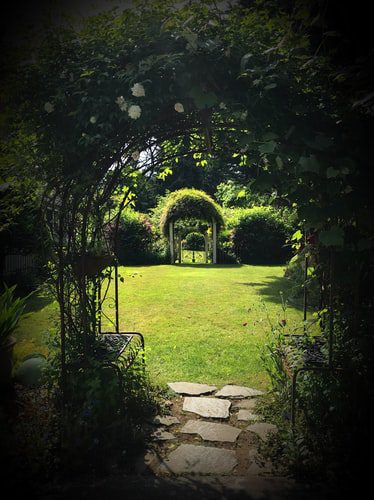 If your yard is okay and you just want to add a bit of intrigue and fun, consider hedging in a favorite sunny corner and create a secret garden with a winding stepping stone path.  The key to a secret garden is that most people who visit your yard won't even know it is there.  Make sure it is hidden and sunny, and make sure to set a side s little sitting area for yourself so that you can hide in there on a warm sunny day and read a book while you enjoy your own little private garden.
 Conclusion
Although the backyard isn't going to affect your curb appeal, it will affect how you perceive your yard.  The backyard should be a comfortable extension of your living space.  With a bit of planning, you can end up with a beautiful creation that you did all on your own.  Remember, a landscape is constantly changing.  As long as you have an overall plan and vision, it can be worked on a little bit each year.  Don't blow your budget or enthusiasm all in one season; plan it out and keep it affordable and fun.