Does your landscape need an update? Maybe you need more outdoor entertaining space, or just a few areas need something more than what is already there. If you're looking for ideas, read on! I think you'll find a few creative thoughts to get you started. We will give you 12 Creative Landscaping Ideas You Can Try This Summer.
1. Make Use of Interesting Lighting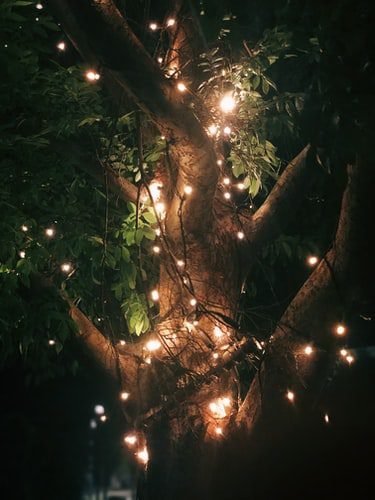 Lighting doesn't have to be solar lights along the edges of sidewalks and pathways. Add drama to the nighttime landscape with lights along stairs—especially beneath steps—or through backlit shrubs, highlight a particular tree, hang lights from trees to illuminate a garden walkway. If you want to light your walkways, opt for interesting light fixtures such as smooth and sleek fixtures for modern landscapes, or consider something styled like small lanterns hanging from cast iron hooks for more old-fashioned landscapes.
2. Xeriscaping can Make Landscaping Easy and Beautiful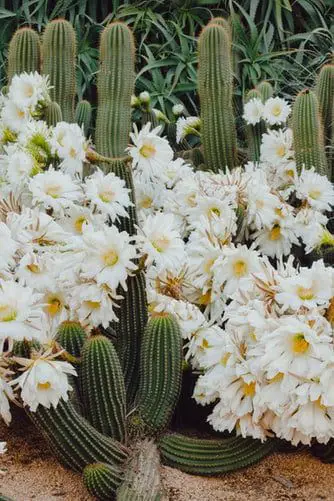 Xeriscaping is a technique gaining popularity in all regions of the world. When you create a landscape designed to reduce or eliminate the need for irrigation, you are xeriscaping. In practice, this can mean a few things. Using drought-tolerant plants that don't require more water than what natural sources offer is a start. You can also consider landscaping with rocks. Beds filled with large river stones and boulders can add a lot of color and interest to the landscape—and they don't need to be planted, weeded, or pruned. To build on the look, you can also add stone retaining walls, pathways, and more.
3. Hanging Baskets aren't Just for Front Porches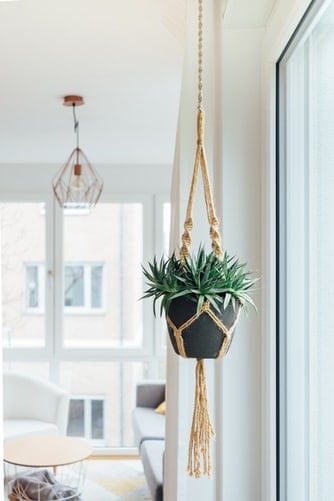 Every landscape needs a little bit of verticality. If you don't want trees or tall shrubs, try hanging baskets instead. You can add them to the landscape in a variety of creative ways. Attach plant hangers to a ladder or build a small wall in a spot that needs a little extra love so that you can attach hangers to that. You can string a light cable between posts or trees to allow you to hang your colorful baskets. At garden centers, you can find tall wrought iron hooks meant for hanging plants so that you can line walkways or create a focal point in one of your beds with a beautiful cascade of flowers and foliage.
4. Create a Little Hideaway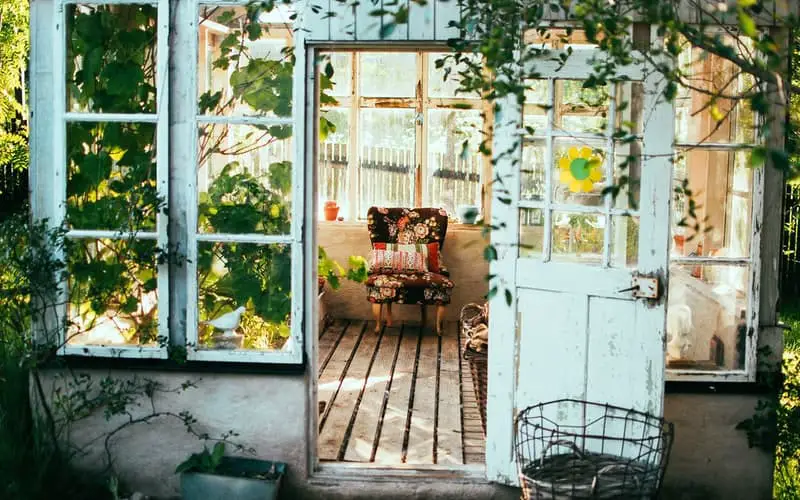 Do you have a shady spot in the backyard that doesn't get much attention? Turn it into the perfect place to enjoy the afternoon. Build a small patio in the shade; choose some shade plants to surround it. Ferns and hostas will work well here. Then place some comfortable seating in your new shade garden, and you'll have a shady little escape to spend hot summer afternoons.
5. Indoors Outside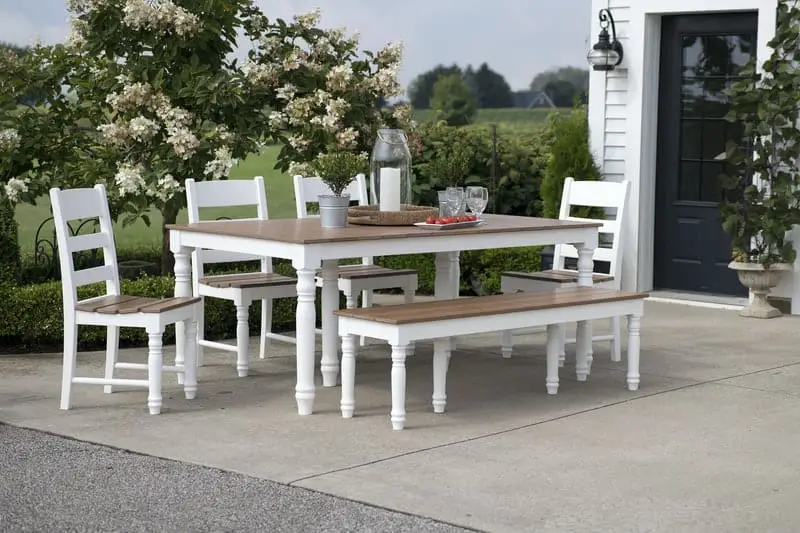 Outdoor living space is becoming a very hot trend lately. It used to be seen primarily in tropical climates where the temperatures are comfortable all year round, but now it seems to be gaining popularity everywhere.
The idea is to bring the indoors outside, essentially creating a beautifully landscaped backyard living room. There are all kinds of ways to get that "indoors outside" look.
Start with some comfortable, living room style furniture with upholstered seats that can withstand the weather will give you that cozy living room feel. If you have outdoor wall space, consider shelving where you can place planters or pots for decoration. A fire pit or fireplace can help you stay warm on those chilly evenings. A few well-placed pots of annual flowers will liven up the patio, and of course, you'll want to landscape with plenty of green to build on that natural connection.
6. The Vertical Herb Bed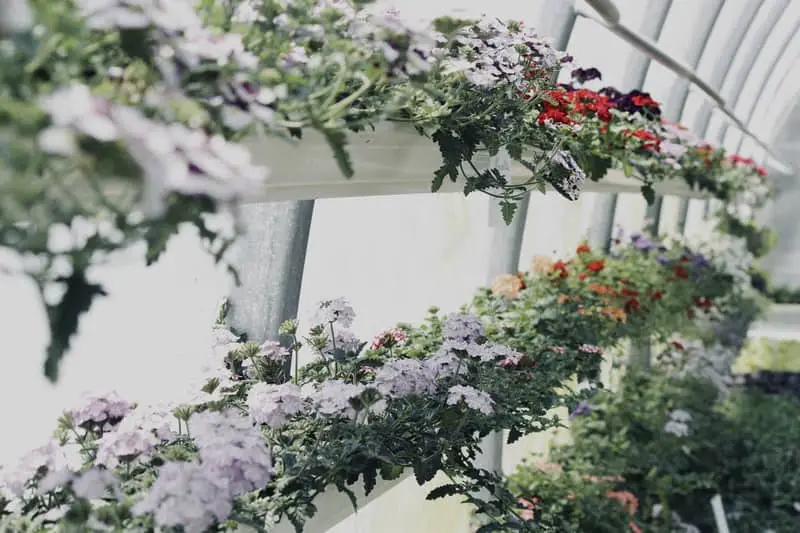 Many people love to landscape with edible plants, but not everyone has the space for big vegetable gardens or herb beds. Where herbs are concerned, though, you can always go vertical. With shelves or hangers meant to hold terra cotta pots, you can turn a wall or a privacy fence into a vertical garden lined with small pots that are perfect for your herb collection.
6. Go Wild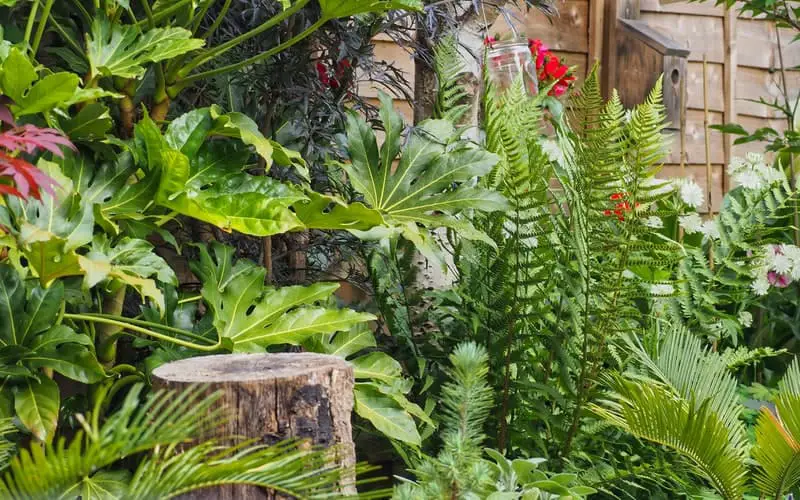 Wild gardening is another big trend. It involves gardening with species native to your area—and letting those species grow freely in garden beds. Native gardens typically require little maintenance since these plants are ideal for your particular climate, and they make excellent wildlife habitat, too, particularly for pollinators that rely on native flowers. There are many places to purchase a beautiful wildflower seed mix. Sprinkle this mix into a lightly cultivated bed and watch the pretty flowers bloom.
7. Play with Curves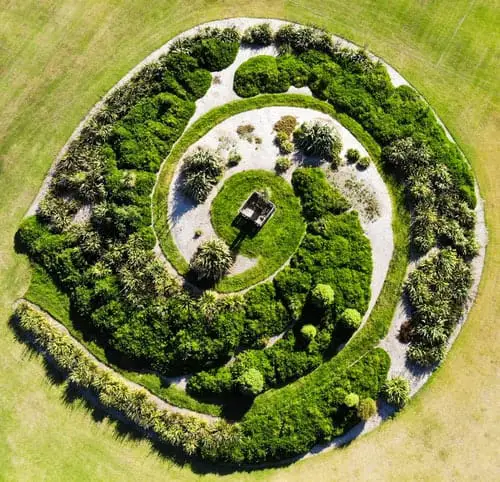 In many landscapes, the walkways are straight and the garden beds square. It doesn't have to be that way, though! You can add a lot of visual interest with a gently curving sidewalk leading from the driveway to the front door or a serpentine path winding through beautifully planted gardens. Beds surrounding the house look beautiful with a little bit of curve to them, too. Check out some of your favorite landscape pictures and notice that the curves are usually long and flowing. Many homeowners create sharp or tightly undulating curves which don't look as natural to the eye.
8. Stones, Statues, and More as Focal Points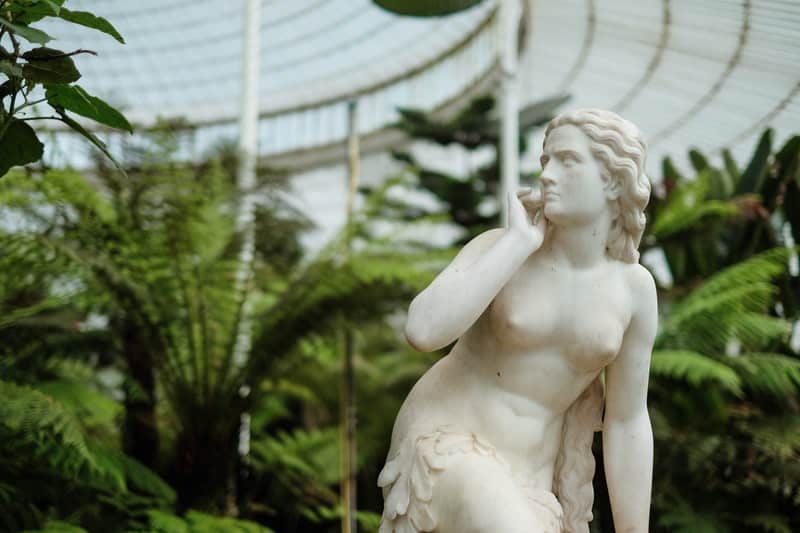 Need something that draws the eye to a particular part of your yard? Why not an interesting boulder? Statues can work, too, if you have a specific theme in mind. Choose something to complement your home's style, or if you're feeling creative, then go for contrast, like a large, perfectly round stone to contrast a home in a boxy contemporary style.
9. Turn Your Veggie Garden into a Garden Party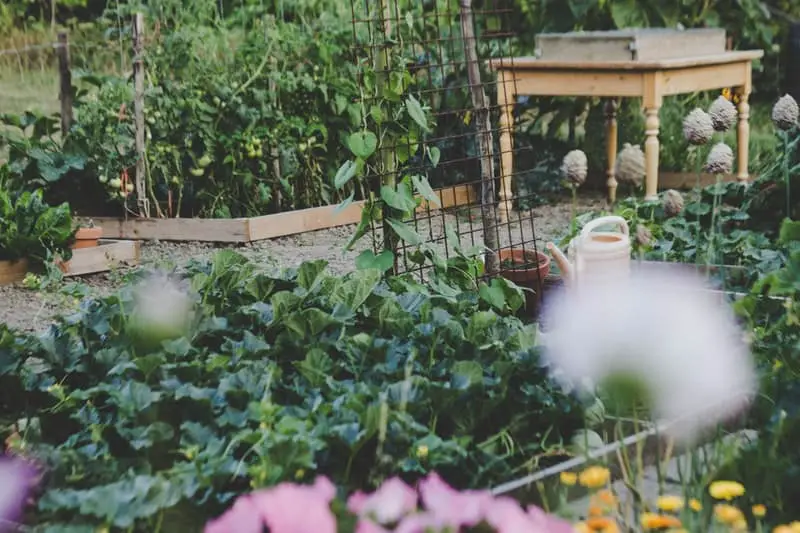 Vegetable gardens often have a utilitarian look, but it's possible to turn them into a beautiful part of your landscape. One idea is to create raised beds around a patio. Plant your veggies in the raised beds for easy weeding and care, and move some seating out to the patio so that guests can enjoy the fruits of your labor. Or, plant some lavender or marigolds along the edges of your veggie garden for a bit of color and a bit of deer repellant.
10. Arbors are Making a Comeback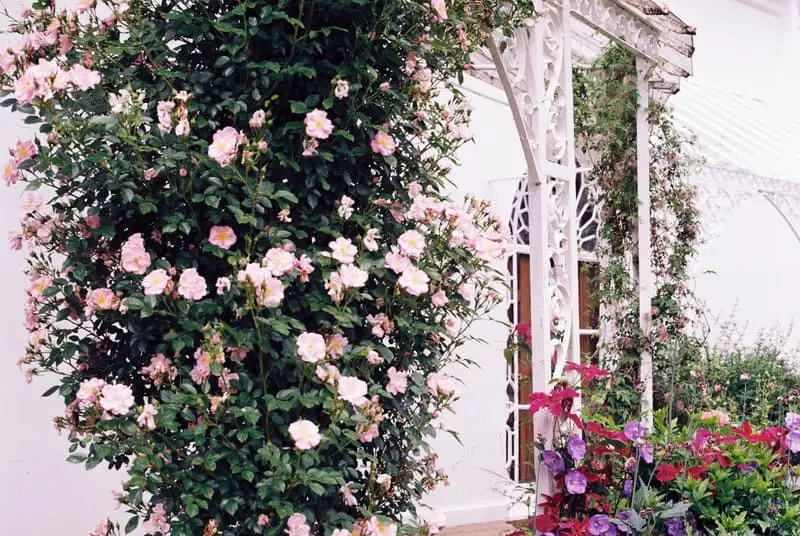 Arbors can support anything from grapes to clematis, morning glories, and other vining plants—and there are a lot of places to put them in a landscape. Build a big arbor to make a shady place to put some seating or opt for smaller arbors to go over pathways or to create archways from one part of your yard to another.
11. Ground Covers Can Solve a Lot of Problems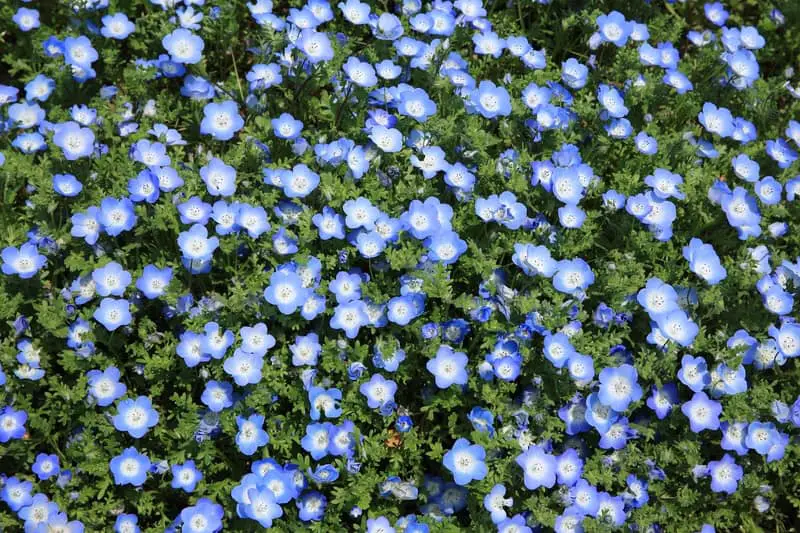 In any garden, you'll have spaces that are prone to weeds. This includes beds where larger plants or shrubs are spaced relatively far apart and areas like walkways or pathways in which weeds can grow between paving stones. Or areas that are prone to erosion. Mulch and gravel are two of the most commonly used solutions to this problem, but you can also use a ground cover like sedum, creeping thyme, or periwinkle to fill in the gaps, keep weeds down, and add a bit more green to the landscape.
12. Fill Large Spaces with Geometric Designs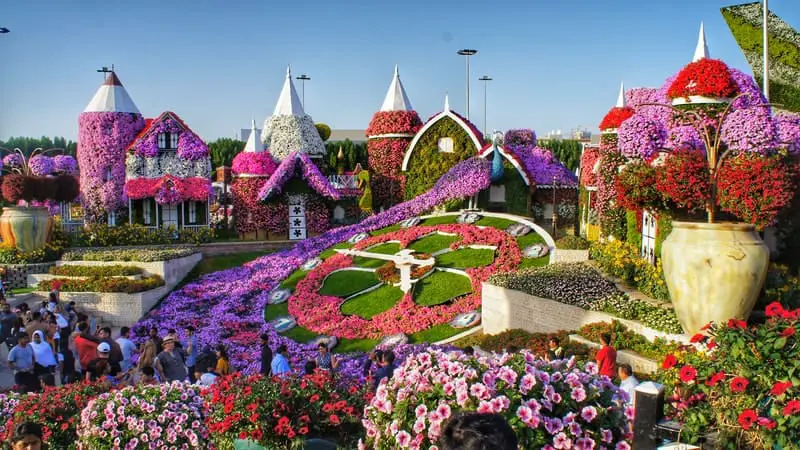 If you have a large garden bed and wonder how to landscape it, why not create a geometric design with the plants you choose? For example, a large square flowerbed could have petunias or another flower planted in diagonal lines or checkerboard patterns with contrasting flower colors. You can do the same with hostas in different colors and patterns in the shade.
The Sky is the Limit
These are just a few creative landscaping ideas, but where your backyard is concerned, the sky is the limit. Take some time and walk through your yard this spring. I'll bet that you can come up with many ideas that will give your yard a bit of extra zing this summer!
Sources
Linked:
https://www.nationalgeographic.org/encyclopedia/xeriscaping/
https://www.countryliving.com/gardening/garden-tours/g1432/landscaping-ideas/?slide=44
Not Linked:
https://www.houzz.com/photos/front-yard-landscaping-ideas-and-designs-phbr1-bp~t_728~a_38-250
https://www.plantedwell.com/gardening-designs/