To get the most out of your front yard, you will want to ensure that you install the best possible plants that will provide year-round interest. By choosing the right trees, shrubs, ground covers, and perennials, you can make your front yard look spectacular all year. Whenever you walk out the front door and whenever your neighbors drive by, you want your front yard to look its best, so why not choose these year-round plants.
Science shows that time spent with plants really does help with our mental and physical wellbeing.
This article's ornamental, richly colored selection of plants makes it easy to design a stunning and well-kept front yard that will shine throughout the year. 
Considerations for Your Front Yard
Depending on how you landscape it, your front yard can improve or detract from your home's overall appeal, so it's essential to consider a few things before redesigning or adding plants.
The Activities to Do in the Front Yard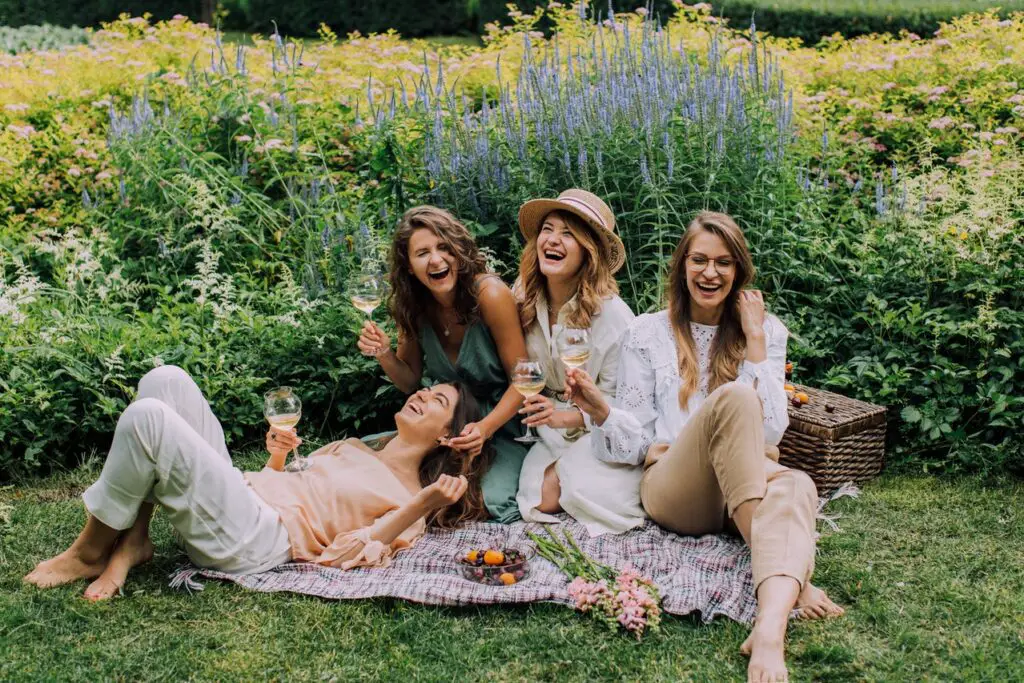 Your front yard is an important showplace for your home, but it doesn't need to be just a showplace. It can also be a gathering place for friends or a calm and relaxing place to sit outside and meet the neighbors.
You can make the front yard a wonderful, pleasing, and calming gathering place by planting beautiful and fragrant plants. Instead of spending your time indoors, spend it out in the front yard and get in touch with nature.
Your front yard gardens can become your personal hobby or art project. By using your creative mind and a bunch of long-lasting, year-round plants, you can add a personal touch to your yard that will help it stand out from the other yards in the neighborhood.
Paying landscapers to beautify your front yard is great, but it can never have the personal touch that you can get when you inject your own personality and creativity into your front yard gardens.
Maybe you'd love to have big, overbearing trees or dense, towering hedges in the front yard for shade and privacy, or perhaps you'd prefer a more formal ornamental garden that can be viewed from the street. Make your front yard fit your lifestyle and do it with year-round, beautiful plants.
Amount of Time Spent in the Front Yard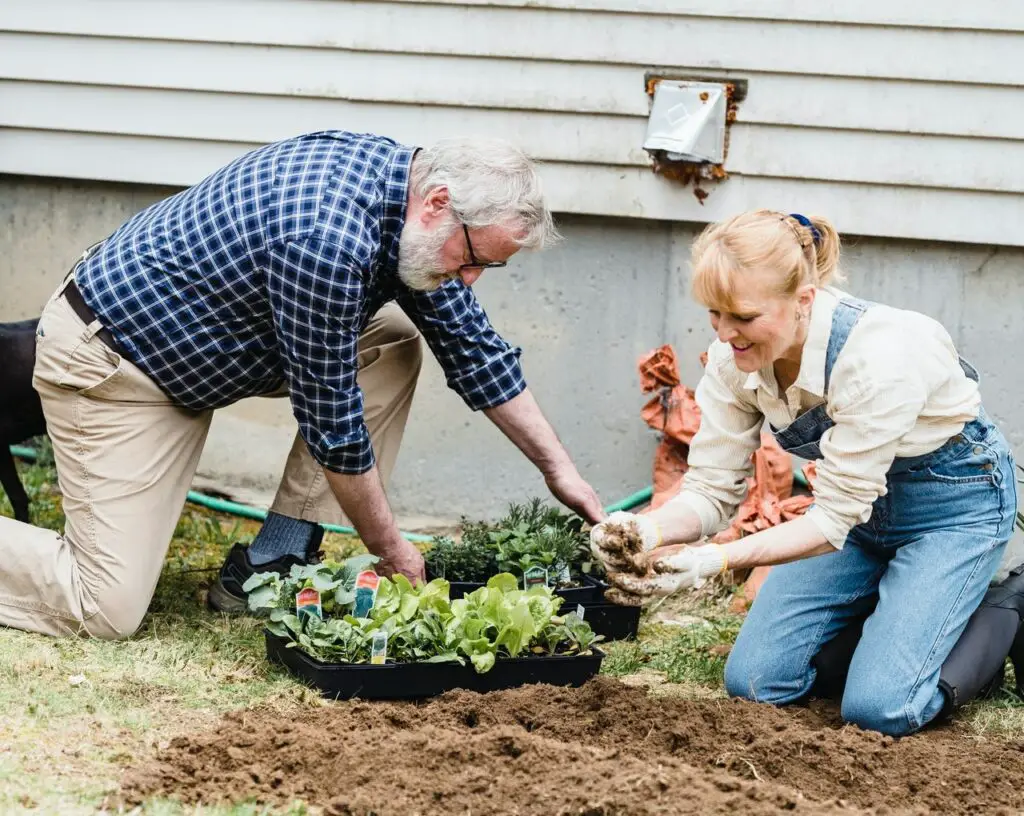 Indeed, the front yard has always been considered an important showcase and factor in the value of your home, but lately, there has been more of a "front yard as a gathering place" attitude.
The more that you can use year-round plants, the better your yard will look and the more you will be inclined to use it. If you put the thought and effort into the front yard, it will pay off with greater home values and more front yard enjoyment.
In short, you'll love spending time in the front yard because the year-round plants will make you smile every time you walk outside.
If you're a landscape hobbyist, you may end up spending lots of days and most weekends outside, beautifying and polishing the yard's look.
When designing and planning your front yard landscape, be sure to consider how it will be used, how much privacy it will provide, and what it will look like from the street. While the backyard is for gathering and fun as well, only the front yard is on display year-round for all the world to see. 
However, you plan your front yard, keep in mind the amount of maintenance it will require, and be sure that you have the resources and are willing to do the needed maintenance. Too many yards have been over-planned and over-planted, only to leave the homeowners with far too much landscape maintenance to deal with. 
How Much Foot Traffic There Is in the Front Yard
Generally speaking, your front yard will likely have more foot traffic than your backyard. At least when it comes to people who aren't living in the home. Your front yard is the walking place for your home's guests. Most people use their front yards as a public space, while their backyards are typically reserved for private use.
It's necessary to establish boundaries on where to go and shouldn't go in the front yard if your visitors, children, and furry friends will freely spend time there. Structure in the front yard can be had with the help of certain border plants, while lawn alternatives (ground cover plants) can help you add a characteristic look. The little details, such as the plants you decide to insert between your pavers, can impart a sophisticated look.
Increase Your Front Yard's Appeal by Reflecting on These Design Questions
By taking some time to consider things like proportions and focal points, you can give your yard a well-thought-out makeover that will be sure to impress. So if you're feeling excited, read on.
What are your front yard goals?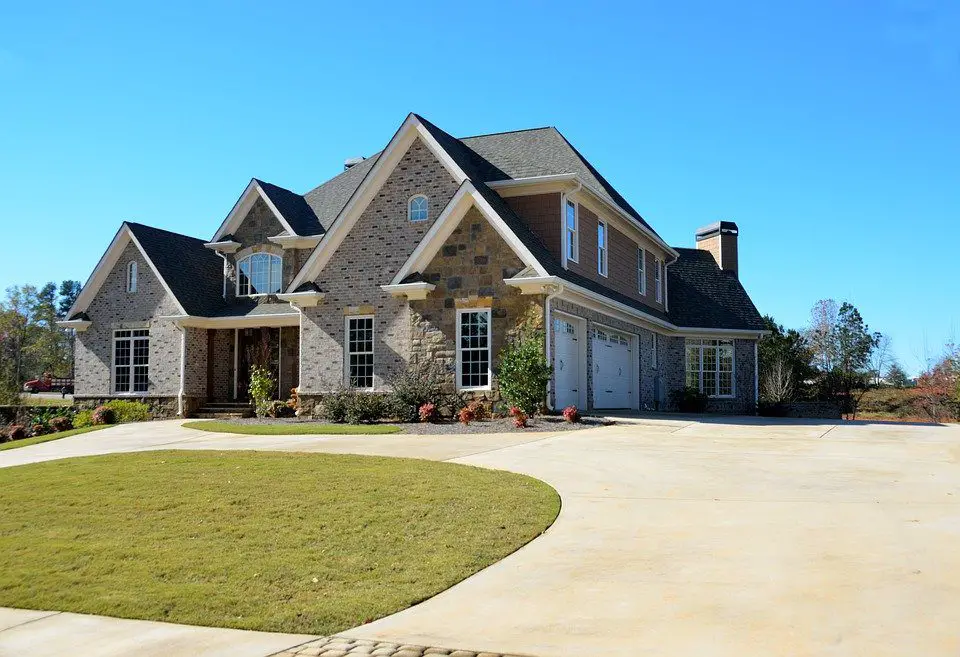 Think of the kind of plants and flowers you currently have and want to have. Spending time looking at image boards may help you get inspired. 
Moreover, what is one standout feature you treasure in the front yard? Which plants and materials reflect your style, and what impression do you want to give off? One of the best ways to increase the year-round appeal of your front yard is by using plants to highlight areas of the yard you want to emphasize. You can also achieve the same effect for spots you don't want people to see, such as when you cover up gaps in stone paths using ground cover plants.
What is the theme of your entire landscape?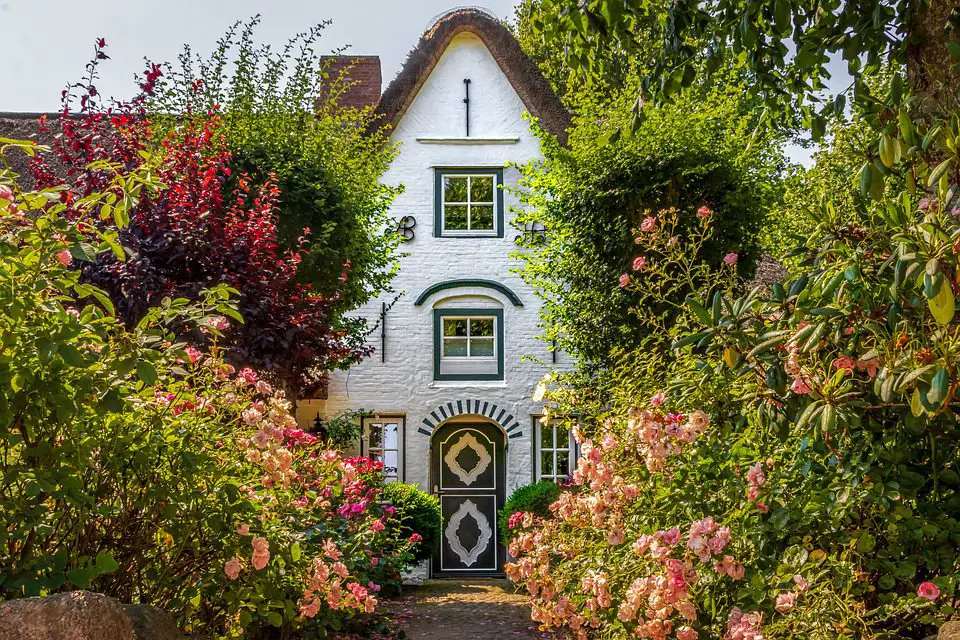 In addition to wanting your home to look great, you also wish your front yard to make an excellent first impression on guests. To achieve that, you need to decide if the front yard needs a more coherent look. Understanding how the plants you choose will pull the look of your yard together will help you immensely when choosing the type of plants to add to the front yard.
What style do you want your front yard to emulate? A simple, sustainable style of yard, for example, might inspire a meadow garden design. You might consider native plants such as hydrangeas and dogwood. 
A contemporary landscape with basic architectural elements may benefit from uniform-looking, sleek, polished lines. Hedges such as boxwood might be well suited since they can be trimmed into various shapes. 
Is the soil healthy enough for your plants to thrive?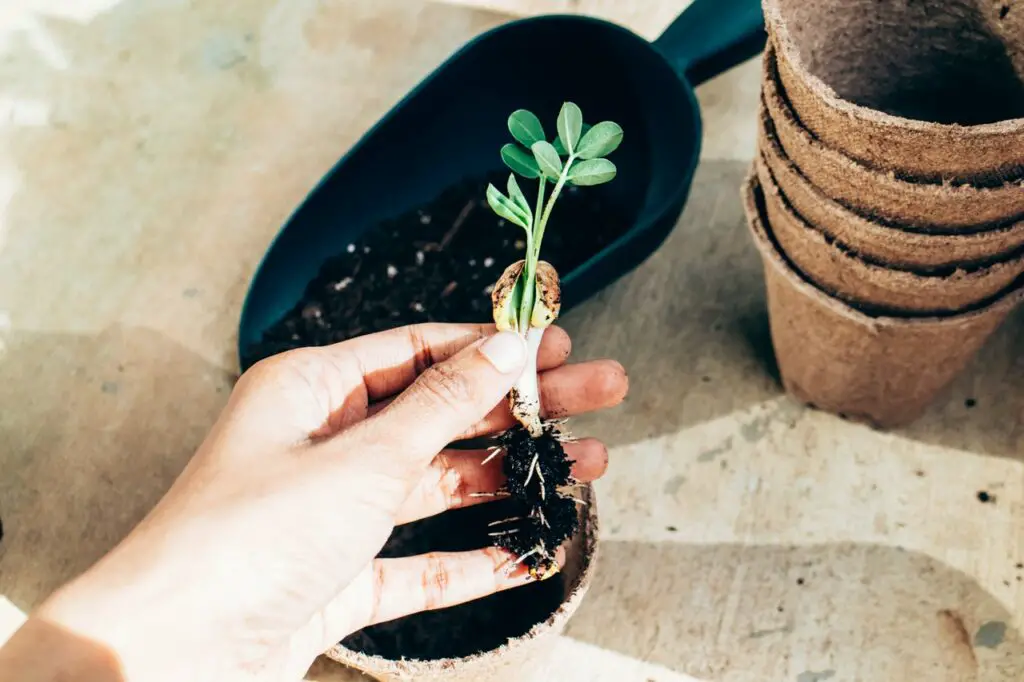 An attractive home can be enhanced with plants. However, you have to give them the best growing conditions possible. 
It's a well-known fact that builders strip away the fertile topsoil to get down to hardpan to have a solid footing under your home; the question is, how much topsoil did they bring back in to top the yard. In many cases, homes are left with barely enough topsoil to grow a lawn, much less to support a thriving perennial garden.
You may need to do significant soil amendments before planting, depending on the type of plants that you are using. 
If you are starting with a blank slate, it may be easiest to truck in some black topsoil before you begin your planting, but if you are re-working an existing yard, you may want to begin applying compost to the area that you will be planting into far in advance of planting.
Multiple soil issues may contribute to plant problems and poor development. Three major soil issues are soil compaction (packed dirt drains moisture slowly), topsoil disintegration, and erosion.
You need to inspect your soils and be prepared to dig out or amend portions of low-quality soil and replace them with better-quality earth; this is especially critical for woody plants in the front yard. You could also use plant containers—pots, vases, or recycled items. Or you could make elevated flower beds. Whatever you decide to do, ensure you use high-quality, nutrient-rich soil.
What elements do the front yard get exposed to?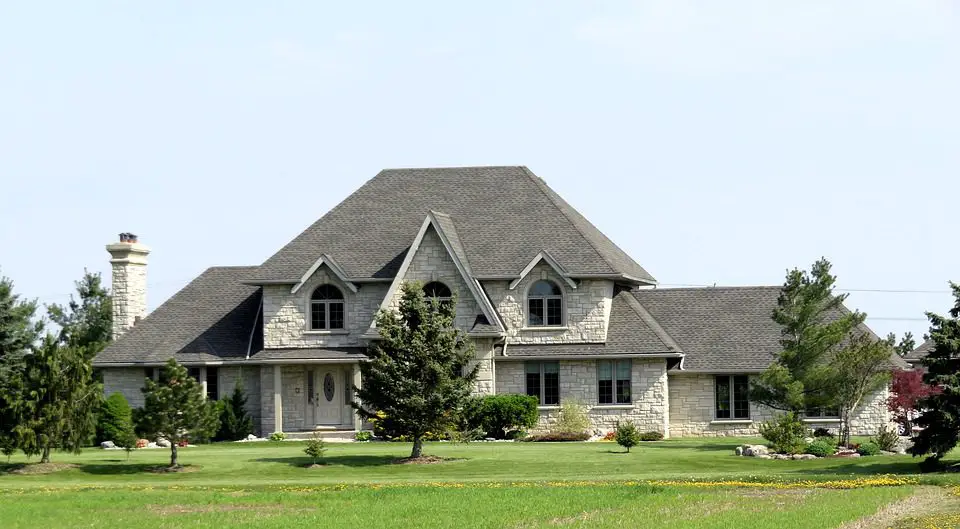 A lot depends on the amount of rainfall, snow, sunlight, shelter from the sun, and airflow the front yard gets.
To illustrate this point, a gorgeous accent tree that is not well suited for its environment may lose its beauty after it is weighed down by snowfall, snapping all of its delicate branches. Another example would be the tender plant that is planted on a windy and exposed site where it just can't survive.
Choose your plants wisely, and always choose native plants that will thrive in your specific environment. Choosing the wrong plants can turn your beautiful yard plans into a nightmare experience for you, your plants, and your pocketbook. 
Select appropriate plants for your geographical region, weather, and temperature to increase your front yard's attractiveness. Also, consider the sun exposure in the front yard.
Year-Round Plants for an Aesthetically Pleasing Front Yard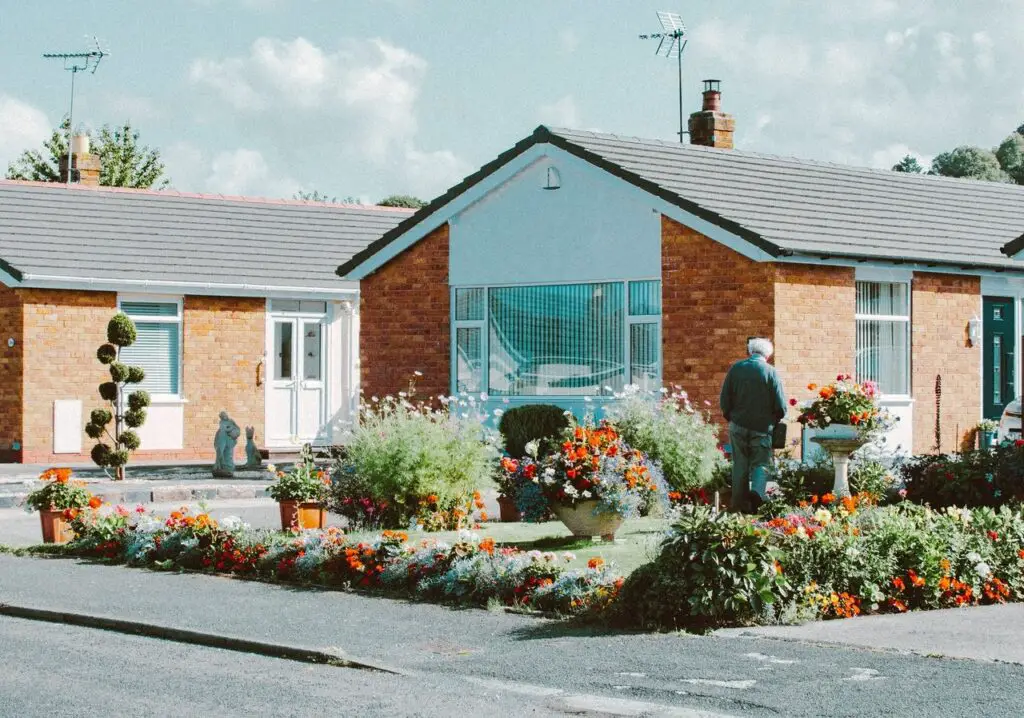 First, consider the plants that make the most significant impact on your front yard: trees and shrubs. 
Ornamental Trees and Shrubs for Exceptional Beauty All Year
Roses (Rosa)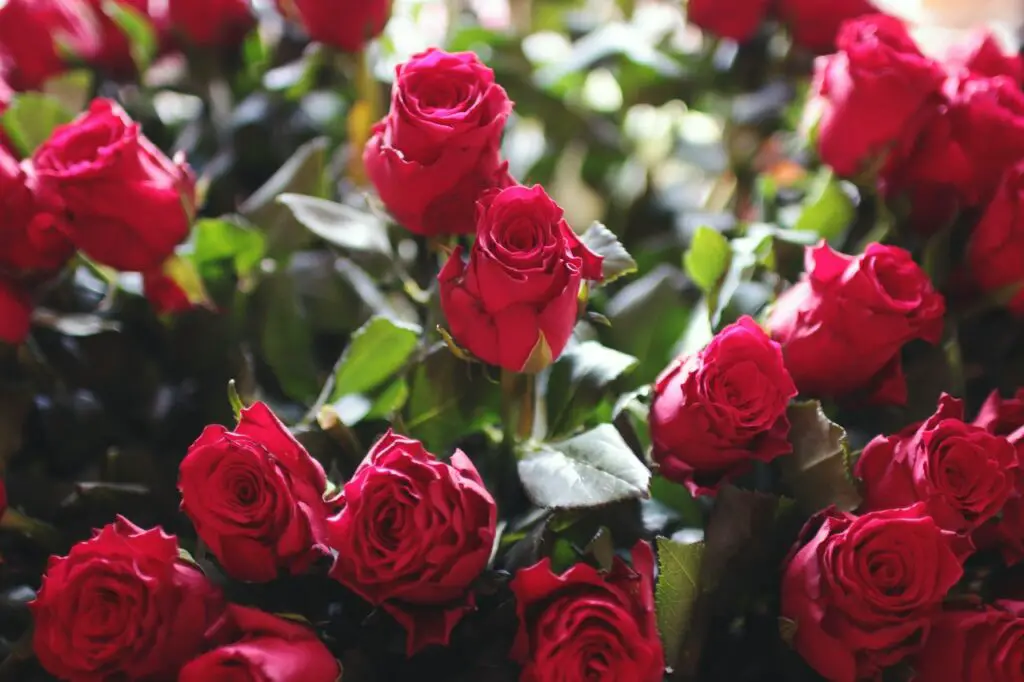 Roses might be the best flowering shrub in the front yard that will amaze onlookers all year. The rose is such a symbolic flower, seemingly capturing the deep emotion of love. 
Rose blooms will undoubtedly shine in your front yard with their breathtaking color and luxurious appeal. The flowers would look great planted directly on the surface, in containers, or framing an entrance. Roses thrive in sunny spots that are protected from powerful winds. Plant them apart from trees. They thrive on rich, well-drained loam soils.
Boxwood (Buxus sempervirens)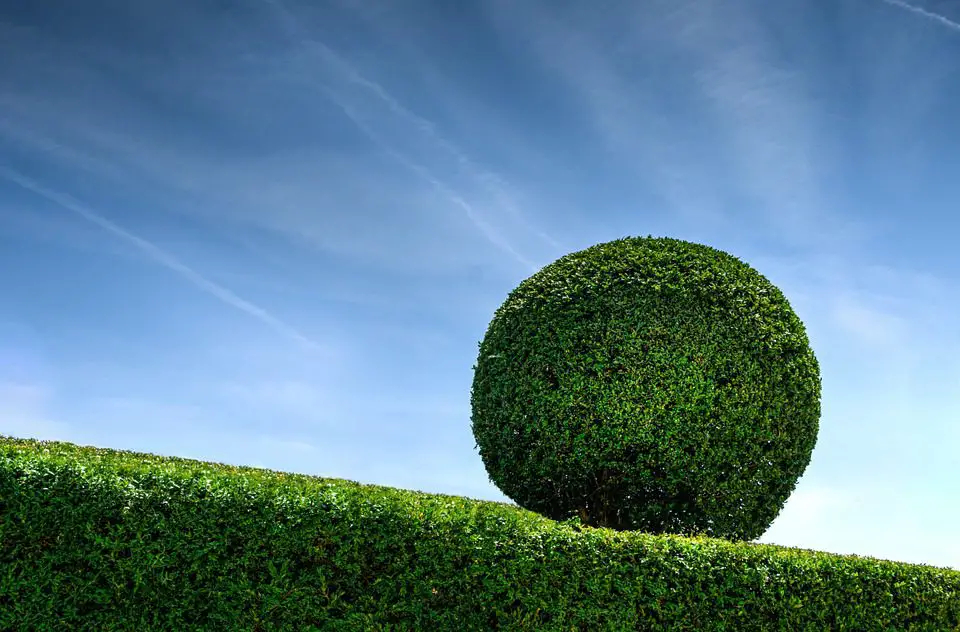 Boxwood is another year-round staple plant for your front yard. You will like boxwoods if you're a fan of formal hedges and crisp lines in the landscape. You can manipulate it into almost any shape you want. Its fine texture and compact form let it work flawlessly as a border plant.
Boxwood is a desirable plant for those looking to add curb appeal without sacrificing low maintenance.
Magnolia (Magnolia grandiflora)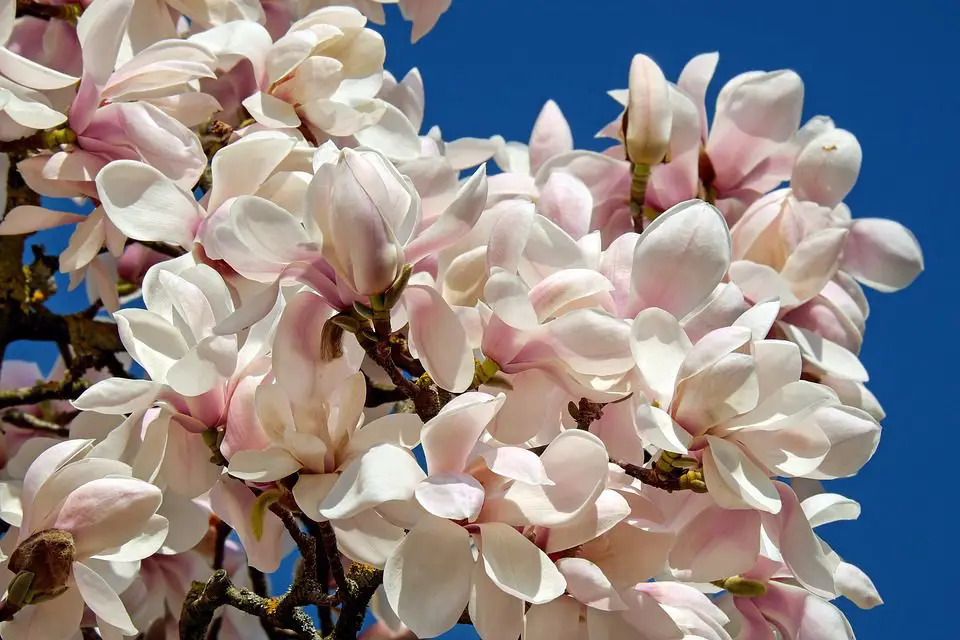 Southern magnolia, a specimen tree, retains most of its massive foliage throughout the year. They are known for their attractiveness and pleasant perfume. Its cream-colored spring blossoms are lovely and would be an admirable sight in your front yard. 
Southern magnolias tolerate shade to a degree. It can tolerate a lot of shade in its early years, but it requires more sunlight as it grows more mature.
Rhododendron (Rhododendron)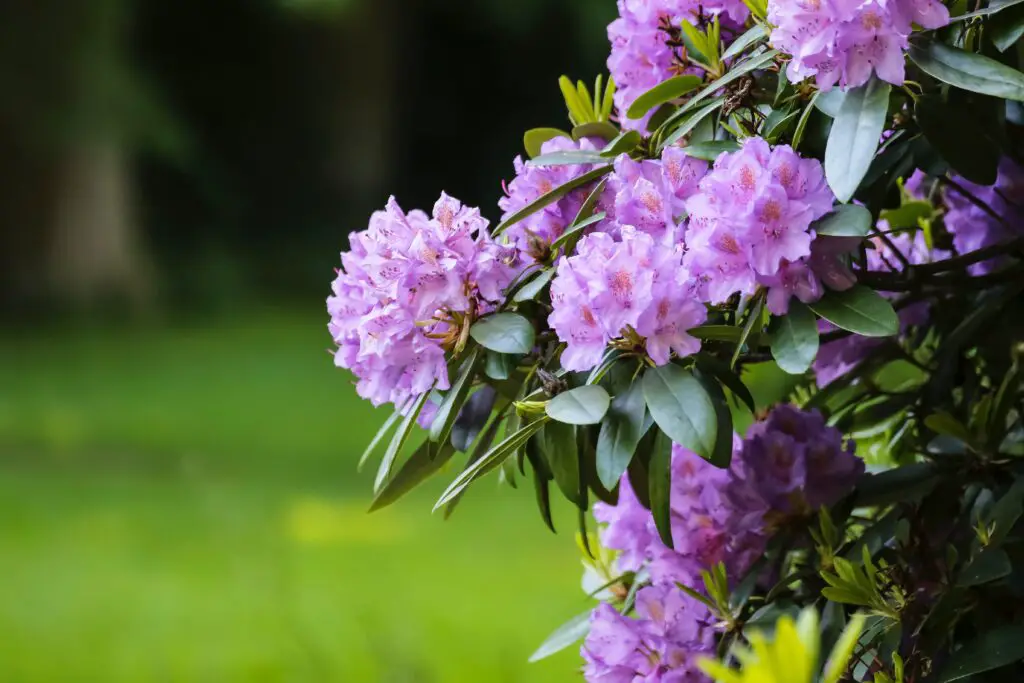 Rhododendrons have long become prized by landscapers for their magnificent, fleeting blossoms. The flowers are ornamental, colorful, and grow in clusters, adding life to your front yard throughout the year. Rhododendron, which means "red tree," alludes to certain species' red blossoms and woody structure, although rhododendrons come in various forms—some are evergreen, some are deciduous; some are short plants, while some grow to be big trees.
Arborvitae (Thuja)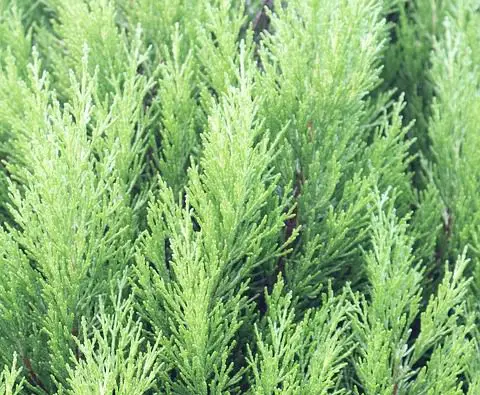 Arborvitae is one of the most popular year-round front yard trees due to its practicality. It's got a distinctive look—its dense form allows it to serve as an excellent privacy hedge in the front yard. Not just that; its vibrantly colored, yellow-green foliage to dark green foliage also sets it apart from other plants in the landscape.
Flowering Dogwood (Cornus florida)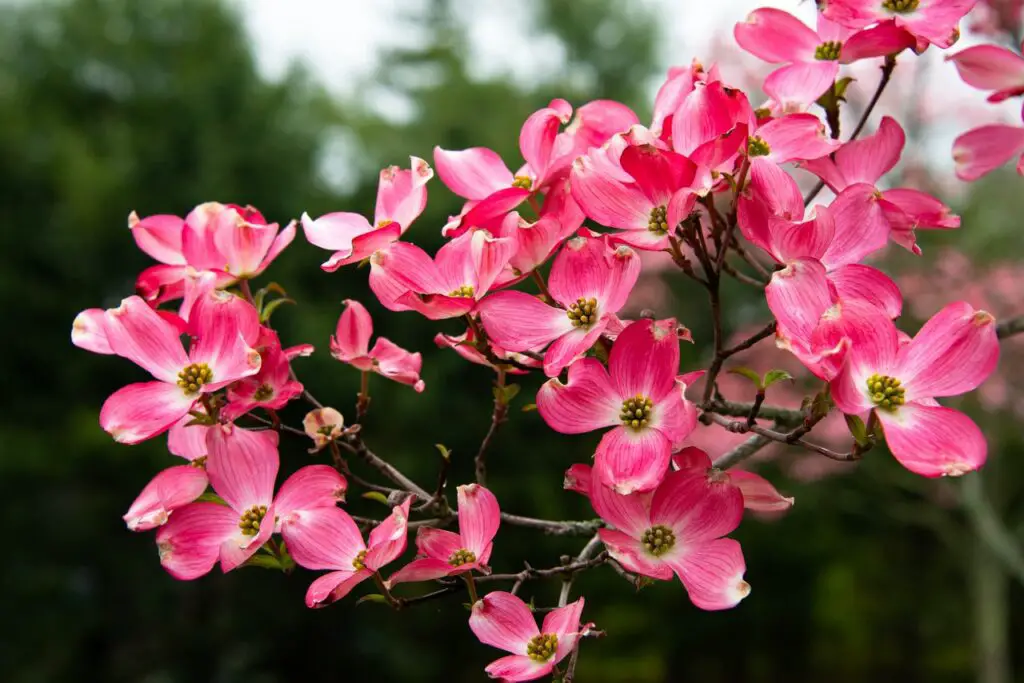 Cornus florida will look stunning all year round because of its showy, attractive blooms and gorgeous autumn colors. Brightly lit areas are suitable for flowering dogwood, just not excessive sunshine. It doesn't do well in extreme heat, yet it can withstand the chilly temperatures in the winter. This specimen tree will be an excellent addition to the front yard due to its unusual, pretty look.
Loropetalum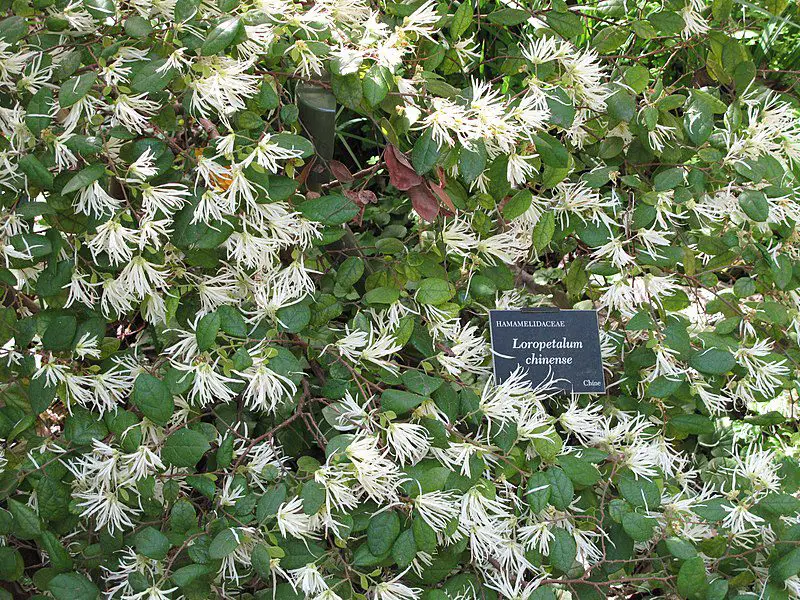 There is a connection between the genus name, Loropetalum, and the Greek words used to describe the narrow, lengthy petals of the flowers. Loropetalum grows well in South Carolina, even though it is native to Japan, China, and the Himalayas. Loropetalum's blooms resemble fringes and can be white or pink. These beautiful flowering shrubs can instantly add year-round interest to your front yard, especially when planted close together to form an ornamental hedge.
Bigleaf Hydrangea (Hydrangea macrophylla)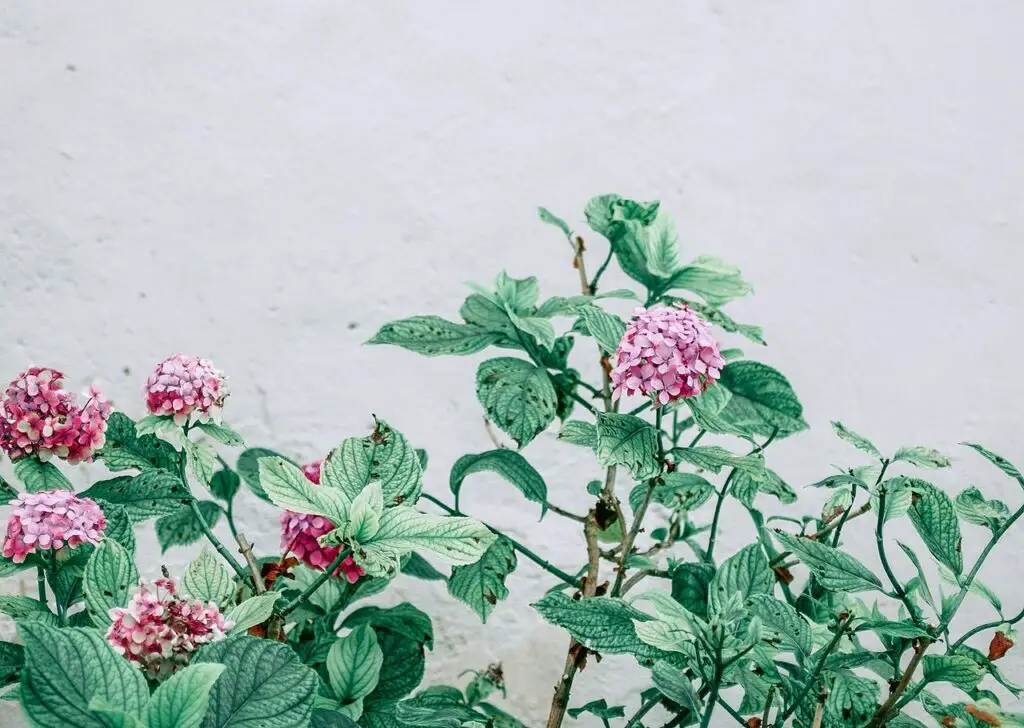 Bigleaf hydrangea is a decorative front yard plant known as Japanese, French, or snowball hydrangea. It is a delightful flowering shrub that will give your front yard a pop of color. You can rely on the hydrangea to have a long bloom time, enveloping the rich, large foliage in big globes of flowers that come in blue or pink in summer or fall. USDA zones 3 to 9 are suitable for bigleaf hydrangeas.
Stunning Groundcover Plants
Creeping Juniper (Juniperus horizontalis)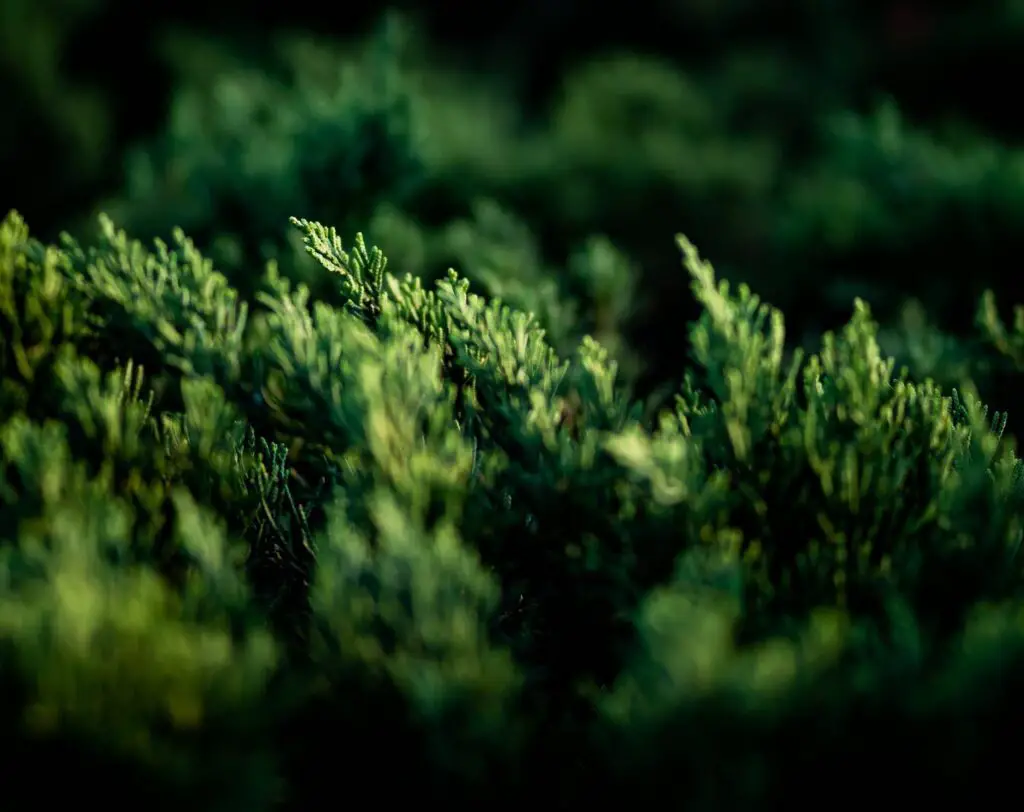 Especially for the bare spots in the front yard, creeping juniper is a perfect ground cover to occupy those spaces. Why? Because of the growth habit that lets it form a dense mat. The best part is this remarkable shrubby front yard plant can thrive in sunny, arid, hot, rocky places. It also has a high tolerance to frost. So you can count on it to not be high-maintenance.
Creeping Phlox (Phlox stolonifera)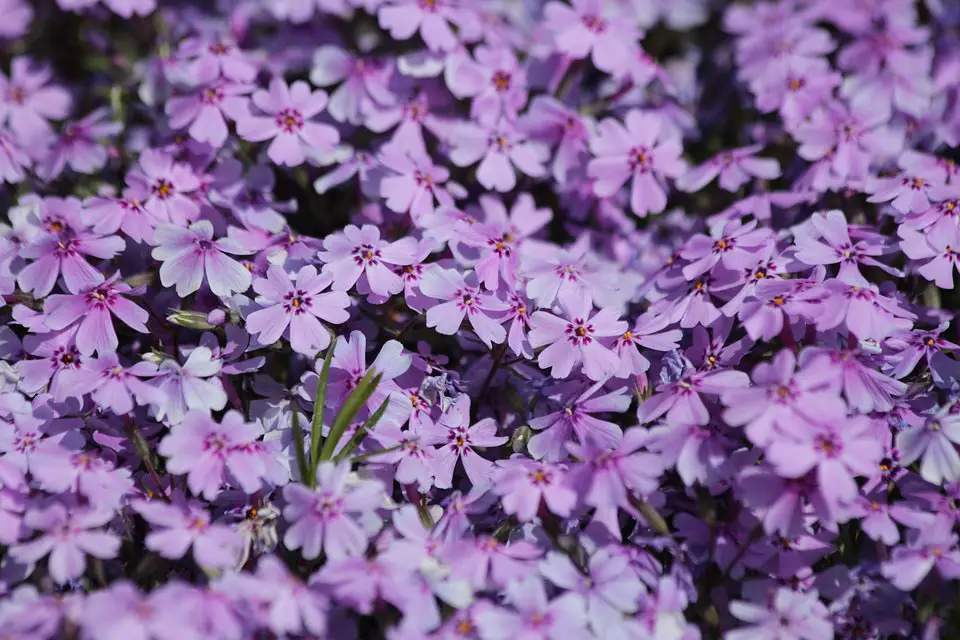 Creeping Phlox is one of the prettiest flowering ground cover plants for the front yard. It will blanket the ground with its abundance of beautiful, bright, starry blooms scattered over fine, big mats of needle-like foliage that add curb appeal all year. 
Creeping Phlox is an easy plant to grow; it does fine in plenty of sunlight exposure or partial shade. This highly decorative plant is not very picky in soil quality either, making it perfect for rocky areas in the front yard.
Creeping Thyme (Thymus praecox)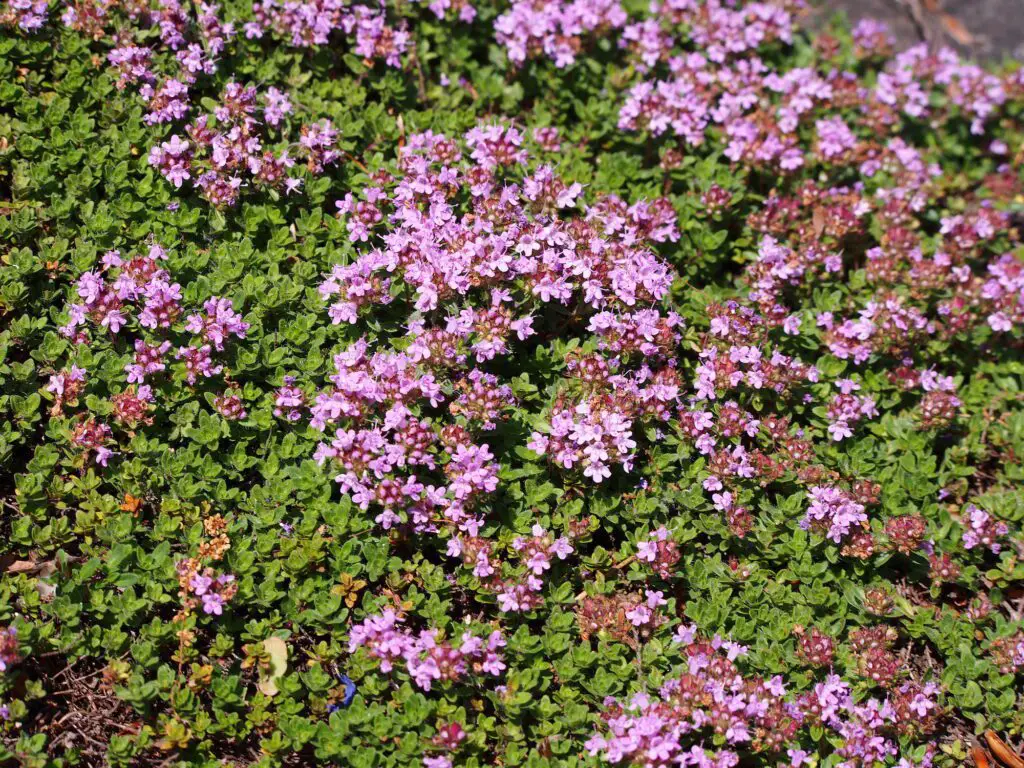 If you're looking for an equally exquisite decorative plant for the front yard, creeping thyme is another excellent selection that would beautify your space all year. Its small, tubular, brightly colored pink/purple flowers would instantly make your front yard fun to look at.
Creeping thyme has quite a spicy smell; you will consider it a good front yard plant if you enjoy its sensory quality. Many people also like it as a grass alternative or to populate the gaps between stepping stones with beautiful plants. Despite being a part of the thyme family, it is hardly ever used in cooking. Abundant sunlight and well-drained soils are ideal for creeping thyme.
Prostrate Speedwell (Veronica prostrata)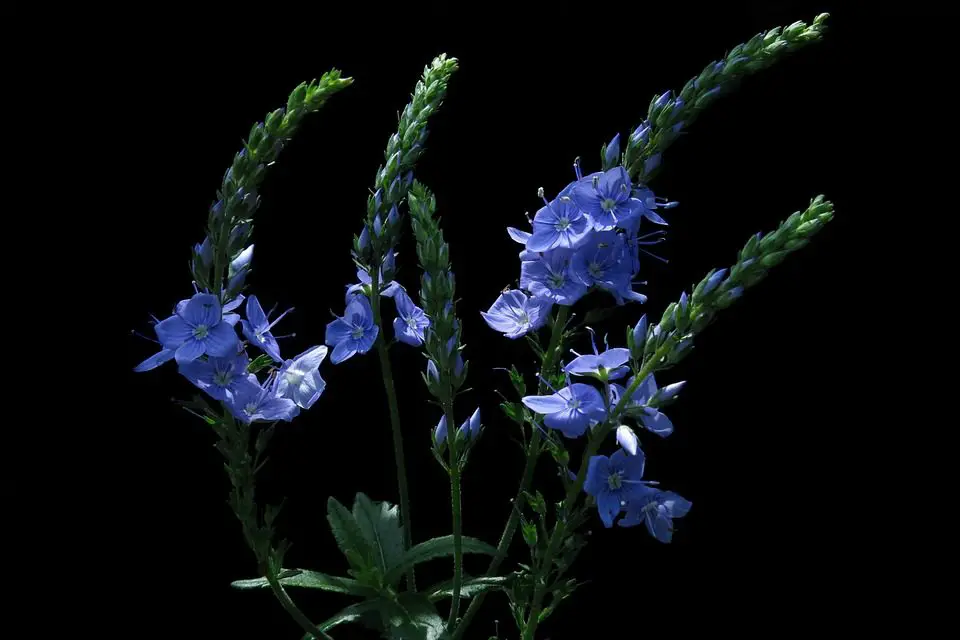 Veronica prostrata is a front yard plant that looks delightful all year. Its profusion of vibrant blue flowers and its beautiful mat of serrated, deep green foliage never fails to invigorate a flat landscape.
Prostrate Speedwell is well-liked by those who prefer a cottage-style garden. You can also use it as an ornamental border plant or fill in the gaps between stones. It likes being exposed to full sun.
Gorgeous Long-flowering Perennials
Daylily (Hemerocallis)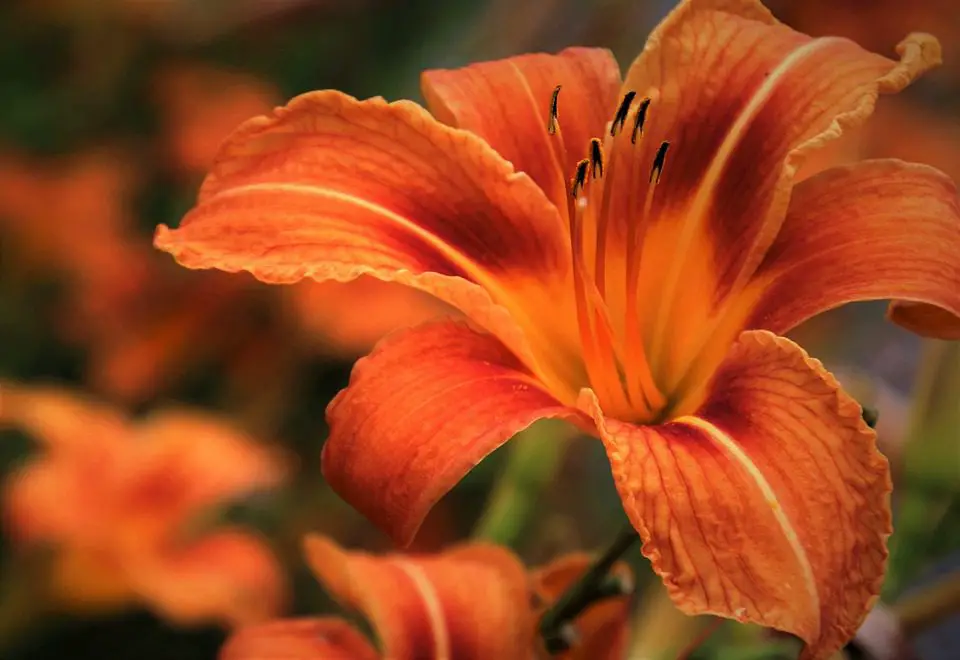 Daylilies can undoubtedly brighten up the front yard all year long with colors like orange, red, yellow, pink, purple, and white. Its large, brilliant flowers look great no matter how you incorporate them into your landscape. 
Daylilies do well in containers, as border plants or mailbox plants. You'll love daylilies for your cottage garden or shade garden too!
Peonies (Paeonia)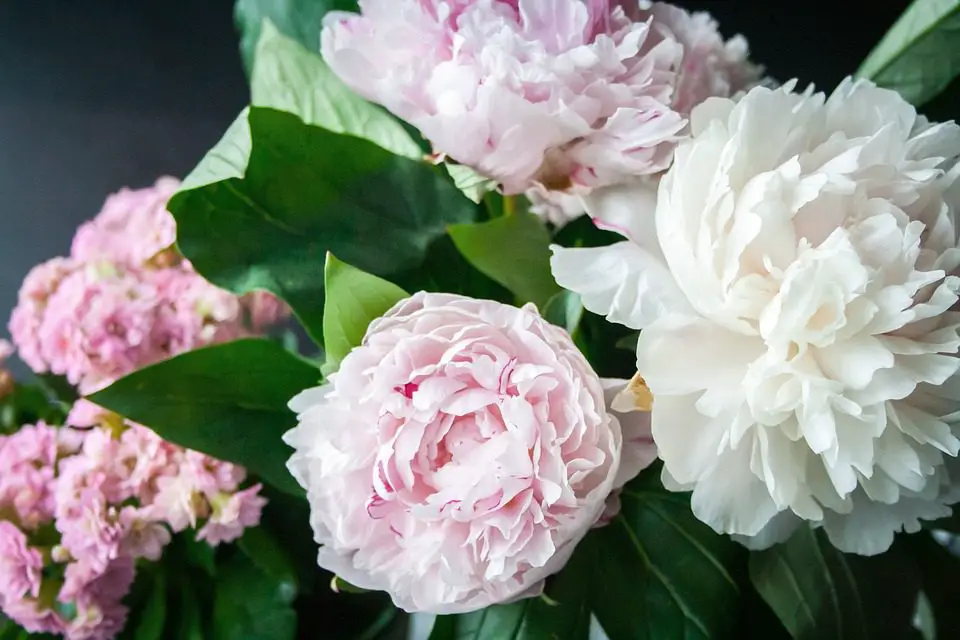 Peonies produce large, scented, ruffled blooms in many shades (usually pink) and varieties. This perennial's stunning looks and pleasing fragrance will entice you to spend more time out of the house and take in the scenery of your front yard.
Place peonies on well-drained, rich, damp soil completely or partially exposed to sunlight to ensure they stay healthy, and you'll never get bored of them adorning your landscape.
Black-Eyed Susan (Rudbeckia hirta)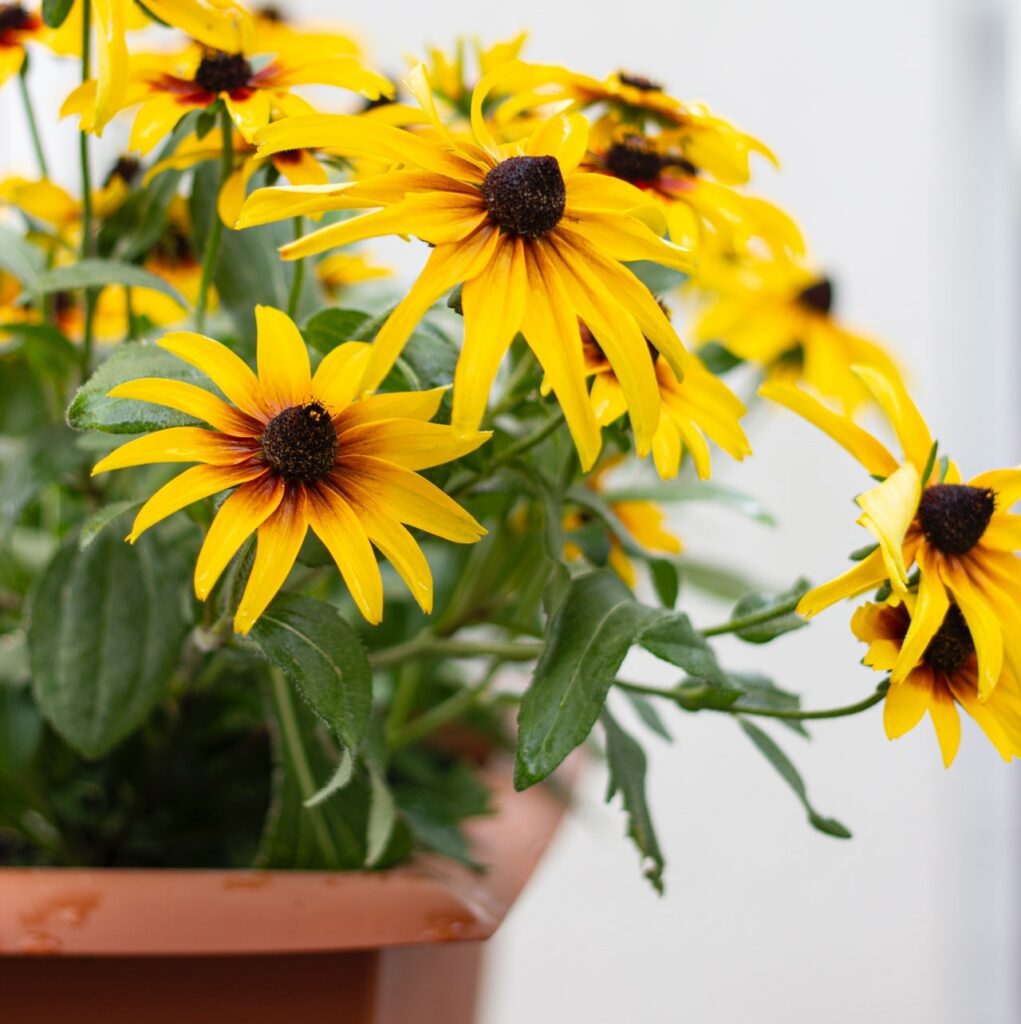 Do you want your front yard to have a cheerful vibe? Black-Eyed Susan flowers do that best thanks to their intensely bright yellow ray blooms on stiff, erect stems one to three feet tall. Plus, these plants are tough since they're winter-hardy in zones 3-10. Aside from using them to make your property look wonderful, you can also pick and collect them in bouquets to give as gifts.
Shasta Daisy (Leucanthemum)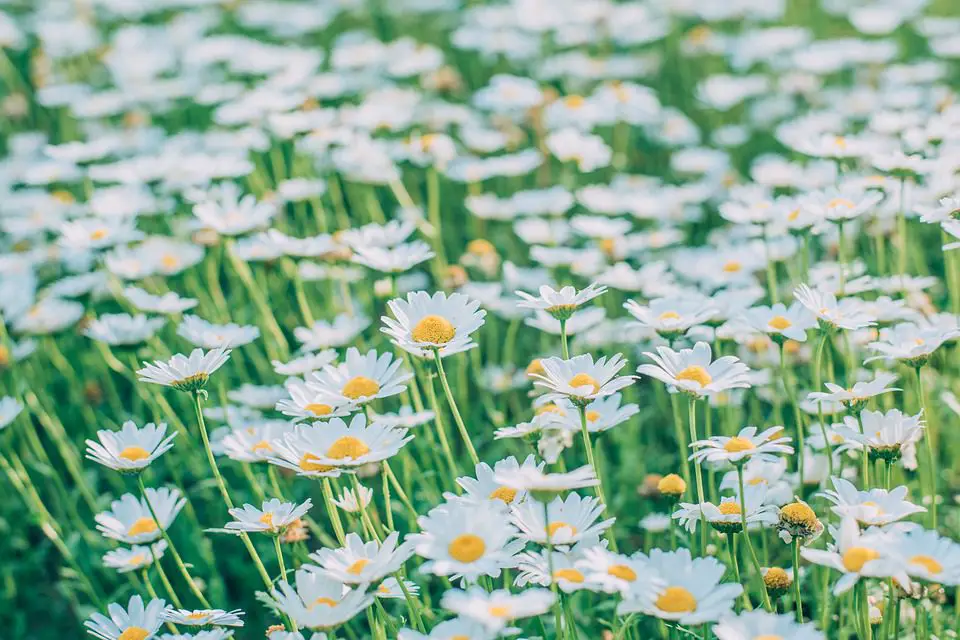 Flower beds and front yard borders look great with the fresh, elegant white Shasta Daisies. Like the Black-Eyed Susan, these daisies look amazing even in bouquets and vases due to their long and strong stems. 
You can never go wrong with growing Shasta Daisies if you're new to gardening because they're pretty low maintenance. Although they very much prefer full sun and rich, moist soil with good drainage.
Fothergilla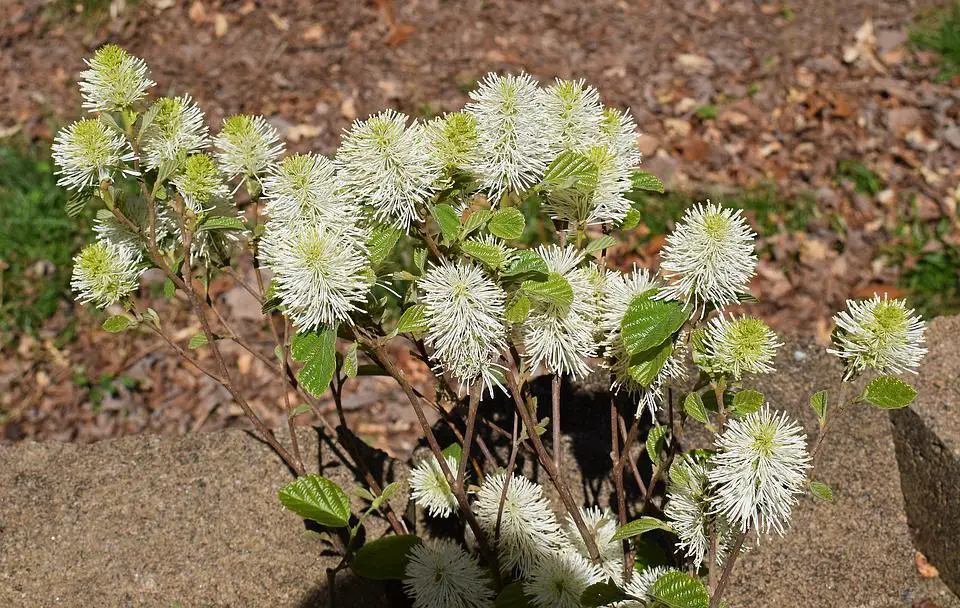 Fothergilla shrubs look dazzling in your front yard in all four seasons. Fothergilla's 1.5-3-inch high, white bottle-brush blossoms with their sweet aroma emerge in early April. Flowers remain for a few weeks before being overtaken by lovely blue-green leaves. 
The Fothergilla plant offers a lot of interesting decorative traits. You can plant as many of these shrubs as you can. You never have to worry about colors clashing because its simple white shade can complement all the other flowers in your front yard!
Abelia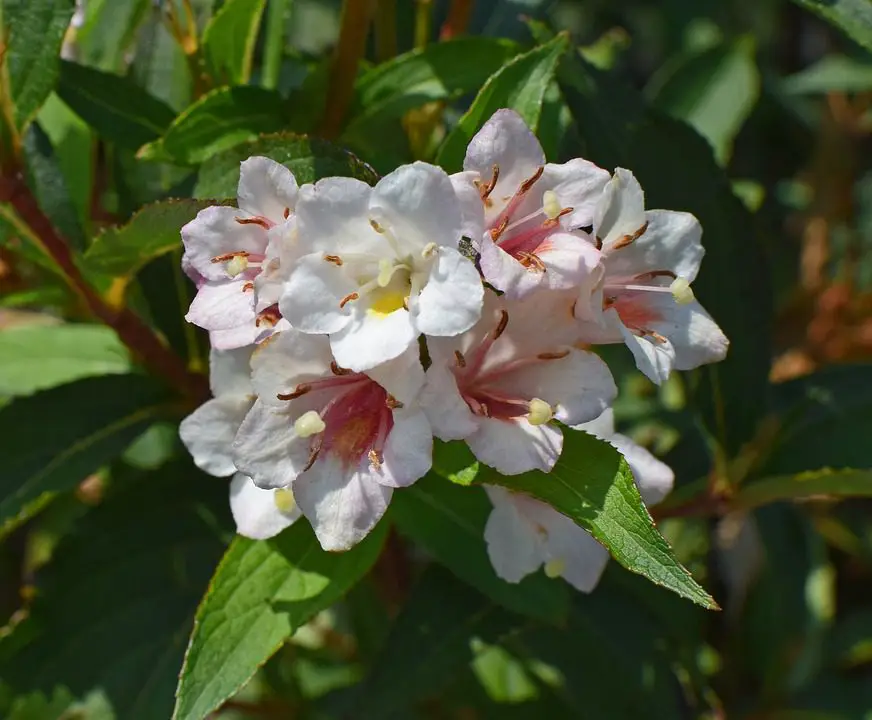 Abelias are extremely simple to grow, and it's mind-boggling how easy it is to have year-round interest in the front yard by adding this plant to the landscape.
Abelia has intriguing, bold, red-tinged foliage and alluring, fragrant blooms that will always catch the attention of someone who walks by. Additionally, this accent plant is tough—it will survive even in drier conditions, poor soils, and cramped spaces.
This is why Abelia is one of the most popular plants for the front yard that will stay gorgeous the entire year. 
English Lavender (Lavandula angustifolia)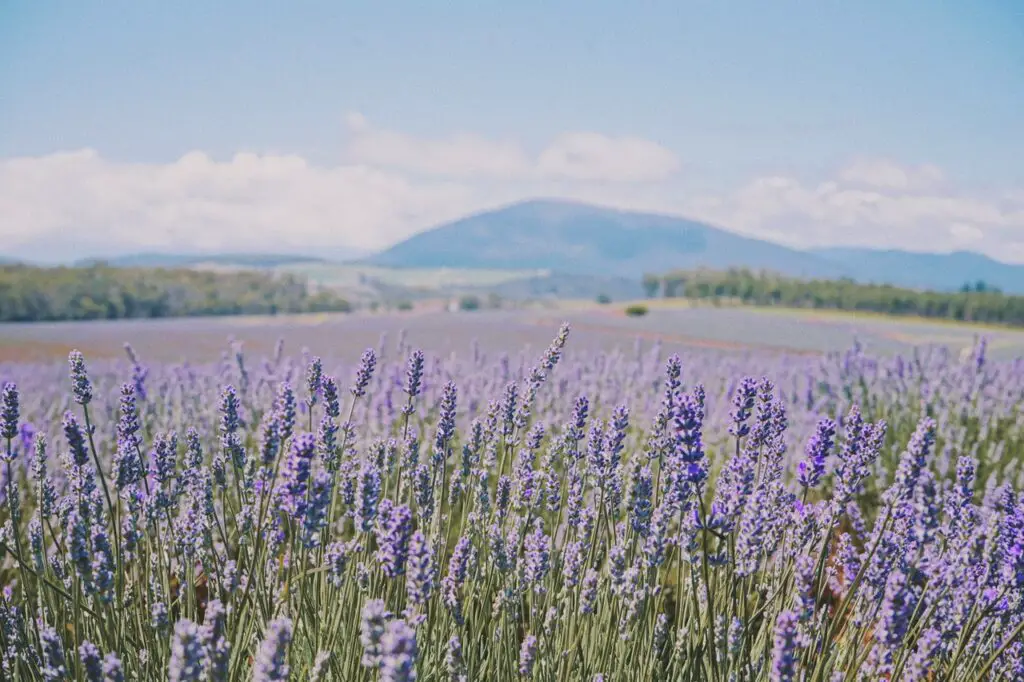 Having a mass planting of English lavender anywhere in the front yard can make that space look more dreamy. Even if you place just two rows of it to frame a pathway to your front door, it will make a difference.
This finely textured plant emits a perfumey, relaxing scent that would certainly have you wanting to stay near it when you take a break from work. Keep in mind that full sunlight exposure, and dry, infertile soil, are essential for growing healthy lavender all year round.
REFERENCES
https://www.ncbi.nlm.nih.gov/pmc/articles/PMC6334070/
https://www.pnas.org/doi/10.1073/pnas.2026241118
https://extension.umd.edu/resource/common-soil-problems
https://aces.nmsu.edu/pubs/_h/H165/welcome.html
https://edis.ifas.ufl.edu/publication/FP080
https://www.jstor.org/stable/2937076
https://www.britannica.com/plant/rhododendron
https://plants.ces.ncsu.edu/plants/thuja-occidentalis/
https://extension.uga.edu/publications/detail.html?number=C973&title=Growing%20Bigleaf%20Hydrangea
https://landscapeplants.aub.edu.lb/Plants/GetPDF/7c065633-019a-4260-8d83-f978e16162ce#:~:text=(Bigleaf%20Hydrangea),-Big%20leaf%20Hydrangea&text=The%20leaves%20are%20large%2010,rounded%20canopy%20of%20rich%20foliage.
griffingarden.latech.edu/PlantPDFs/18%20Bigleaf%20Hydrangea.pdf
https://plants.ces.ncsu.edu/plants/juniperus-horizontalis/
https://www.fs.fed.us/database/feis/plants/shrub/junhor/all.html
www.pnwplants.wsu.edu/PlantDisplay.aspx?PlantID=621
https://plants.ces.ncsu.edu/plants/thymus-praecox/
https://www.rhs.org.uk/plants/18858/veronica-prostrata-prostrate-speedwell-rock-speedwell/details
https://hortnews.extension.iastate.edu/peony-paeonia-sp
https://www.nrcs.usda.gov/Internet/FSE_PLANTMATERIALS/publications/etpmcpg13467.pdf
https://www.depts.ttu.edu/plantresources/Pages/Landscape_Information_Sheets/Herbaceous_Info/Leucanthemum_xsuperbum.php
https://hort.ifas.ufl.edu/database/documents/pdf/shrub_fact_sheets/fotgara.pdf
https://edis.ifas.ufl.edu/publication/FP001